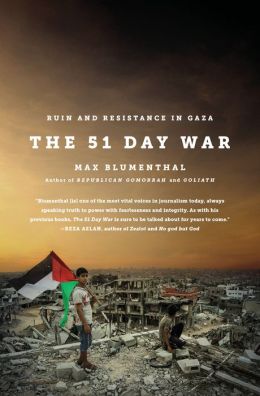 By Glenn Greenwald
One year ago today, Israel invaded, bombed and shelled Gaza, and continued to do that for the next seven weeks. According to the U.N., at least 2,104 Gazans were killed — 1,462 of whom (69 percent) were civilians, including 495 children. A total of 6 Israeli civilians, and 66 soldiers, were killed. The shockingly high civilian death rate in Gaza included the now-iconic imagery of four young boys from the same family being killed by Israeli warships while they played on a beach in front of a hotel filled with foreign journalists.
Months after the attack concluded, U.N. Chief Ban Ki-moon visited Gaza and labeled the destruction "beyond description," far worse than prior Israeli attacks. At least 17,000 homes "were obliterated or severely damaged during the conflict," and it will take two decades to rebuild them; that means that "nearly 60,000 people have lost their homes." On countless occasions, entire large families of Gazans were instantly extinguished by Israeli violence. Because the population of Gaza is so young — 43 percent are under the age of 15, while 64 percent are under the age of 24 — the majority of its residents know little beyond extreme suffering, carnage, violence and war.
As harrowing as that data is, it tells only a small part of the story. Statistics like these have an abstract property to them: cold and clinical. Viewing the devastation of Gaza through their lens can have a distancing effect. They erase the most affecting facts: the stories of human suffering and devastation caused by this attack, the sadism and savagery that drove it.
That is what makes Max Blumenthal's new book about this Israeli attack so compelling, so necessary. Entitled The 51 Day War: Ruin and Resistance in Gaza, it humanizes this event like nothing else I've read. Blumenthal spent weeks on the ground in Gaza in the middle of the war (during a five-day ceasefire) and after it concluded. The book is filled with very well-documented history, facts and statistics relevant to what the Israeli military calls Operation Protective Edge. And all of those are both interesting and important. But his interviews with individuals in Gaza about their lives and what they witnessed will reshape how you think about all of this even if, as was the case for me, you followed the events closely while they unfolded.
Read more at The Intercept. Here's the audio, and here's the written transcript.