Joe Wilson: What He Didn't Find in Africa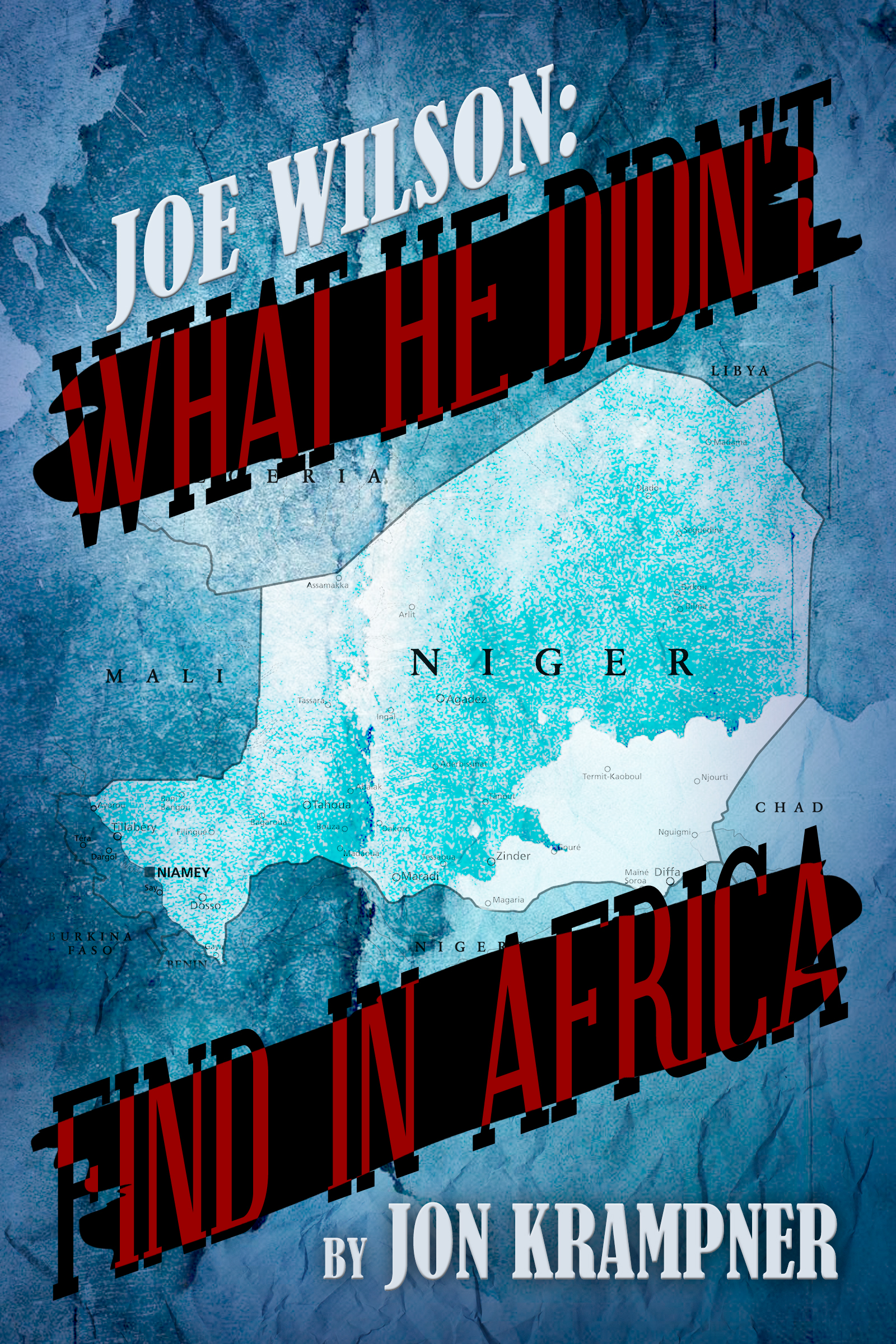 FDL's own bluewombat (aka Jon Krampner), whose last literary endeavor in these parts was his December 2012 peanut butter book salon, focuses on politics in his latest effort. On July 6, the 12th anniversary of Ambassador Joseph Wilson's New York Times op-ed piece "What I Didn't Find in Africa," blue will release his e-book about the Plamegate controversy that broke out in the wake of Wilson' op-ed. Blue's e-book is called "Joe Wilson: What He Didn't Find in Africa."
Wilson's commentary was the first major public attack by an establishment figure on the lies the Bush/Cheney administration used to sucker the US into the Iraq War. It ignited a political, media and legal firestorm and led to the vindictive outing of Valerie Plame, Wilson's wife, as a CIA undercover spy devoted to protecting the United States from weapons of mass destruction. It also led to the criminal conviction of one of the highest-ranking public officials in American history: Scooter Libby, chief of staff for Vice President Dick Cheney, was found guilty on two counts of perjury, one of obstruction of justice and one of making false statements.
Last year, blue conducted two interviews with Joe Wilson, and exchanged e-mails with him, Valerie Plame Wilson and Marcy Wheeler, proprietor of the emptywheel blog and author of Anatomy of Deceit: How the Bush Administration Used the Media to Sell the Iraq War and Out a Spy. He also did, in his own words, "lotsa research."
The e-book was originally envisioned as the sample chapter for a paper, ink and glue book, a series of biographical portraits of Bush/Cheney-era whistleblowers and dissidents. But even leftish publishers felt Bush and Cheney were old news and passed. Blue, who is nothing if not persistent, then decided to publish it as a 9,000-word e-book.
"'What He Didn't Find in Africa' is a good, brief summary of a remarkably complex case," says Krampner. "In an effort to cover up its criminal wrongdoing, the Bush administration skulked around in the shadows and launched a complex counter-factual counter-narrative about its role in lying us into the Iraq War and violating the Intelligence Identities Protection Act. This e-book helps arm anyone who wants to punch holes in Bushco's fabulism about Plamegate with the facts they need to do so."
"Joe Wilson: What He Didn't Find in Africa" will be published on Smashwords.