Happy 49th Medicare, Improve It, Expand It to All, HR 676
Louisville Celebrated Medicare's Birthday
Lighting Up the Night from the Big Four Bridge
Thousands attending a riverside concert on July 30, 2014, saw the message curving across the city skyline.  Louisville joined dozens of cities in celebration of our nation's best health program.
We must protect Medicare for it has lifted generations of seniors from poverty, made the hospitals of the South integrate because Medicare could not be collected by those who segregated, brought dialysis to all with kidney failure, and shown that this public program works efficiently and saves money.
Yet we must improve Medicare for even with it some cannot afford care–it does not cover dental, nor hearing aids, nor nursing homes, co-pays and deductibles are growing, many drugs are very expensive, and there is growing privatization through for-profit Medicare Advantage plans.
And we must expand Medicare so that every person, regardless of age, has health care.  By passing HR 676, national single payer health care, we will protect and secure Medicare, save billions annually, and bring improved care to all making health care a human right.

Looking under the ramp of the Big Four Bridge towards downtown Louisville.
On July 30, 2014, as part of the nationwide celebration of Medicare's Birthday, Congressman John Conyers, Jr. (D-MI) spoke about HR 676, Expanded and Improved Medicare for All, on the floor of the Congress.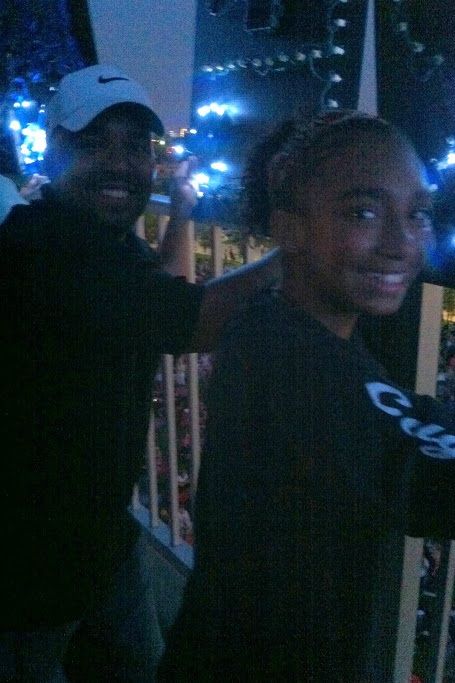 Lawrence Winburn, Jr. and his daughter holding the lighted letters high up on the ramp.
Two additional representatives signed on to HR 676 in July, Congresswoman Marcy Kaptur (D-OH) and Congresswoman Katherine M. Clark (D-MA) bringing the total of co-sponsors to 60.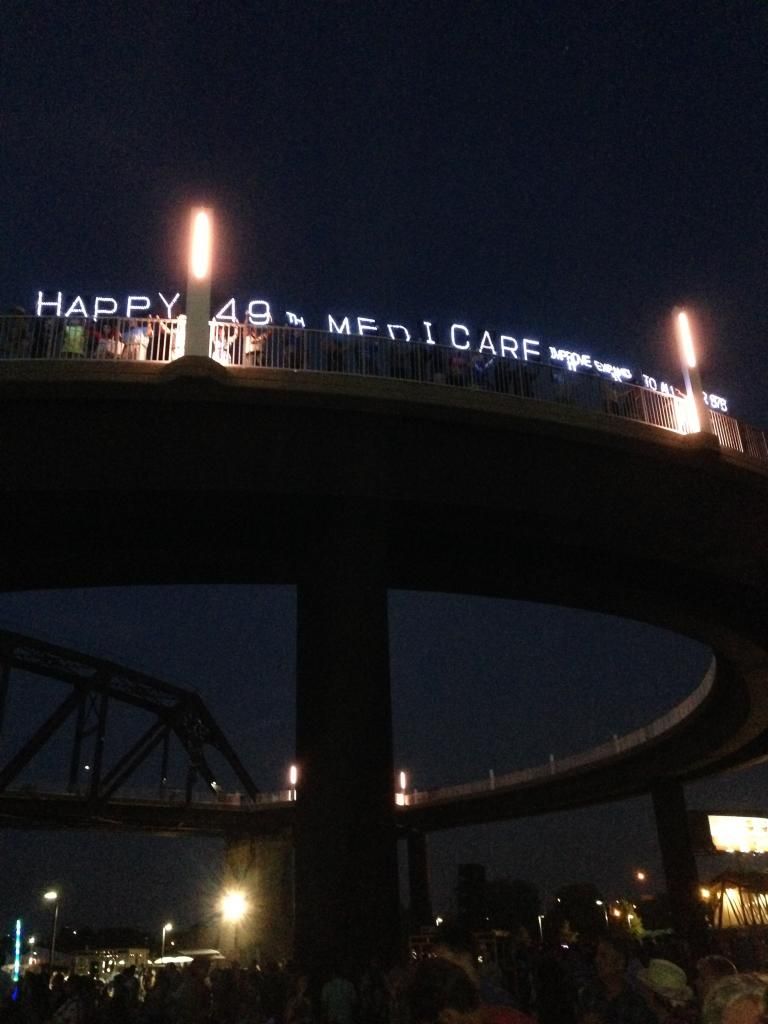 A view to the east with Louisville's latest attraction, the Big Four Bridge for walkers and bicyclists.
The people have to place the issue on the nation's agenda. The demand must become so overwhelming that there is a seismic change in what is possible. Earthquakes happen after a build up of pressure. Call your congressperson and ask her or him to sign on to HR 676. This is the switchboard. Ask for your rep by name. 1-202-224-3121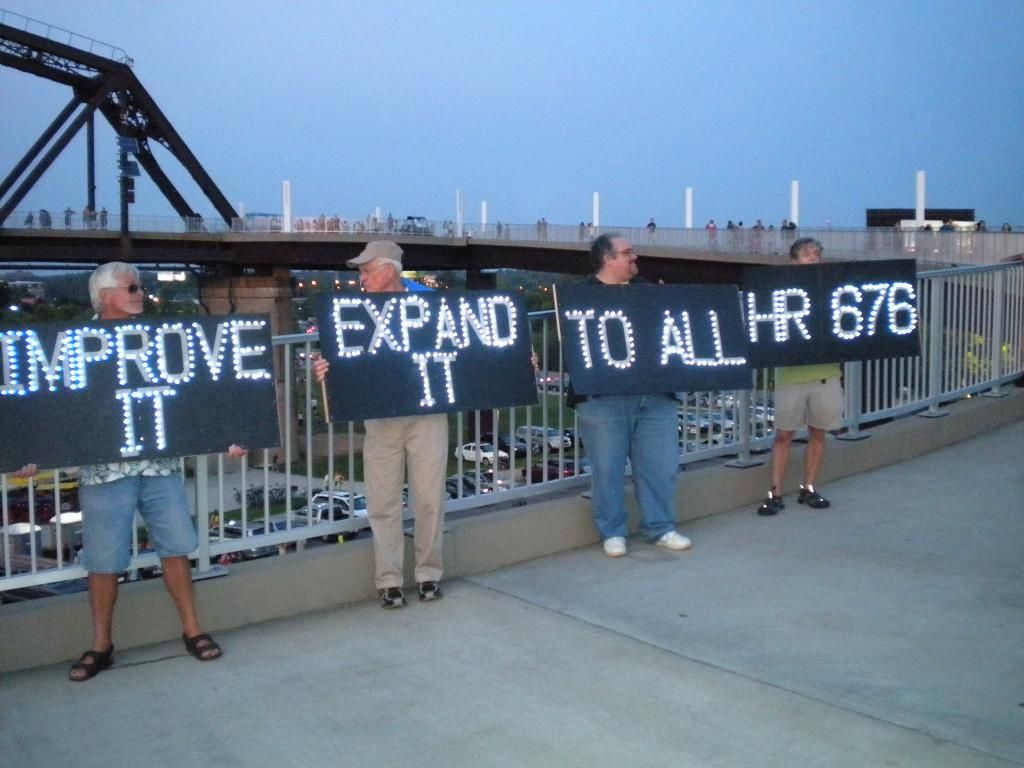 Scotty Pulliam, Dr. Garrett Adams, Keith Rouda, and Mark McKinley carry the big lighted boards.
There are additional photos of this event here.
The lighted signs were made and carried by the members and friends of Kentuckians for Single Payer Health Care.
Find us and like us on Facebook. Thanks to the OverpassLightBrigade and to Leslie Harris of the North Texas Light Brigade for sharing their ideas and experience.