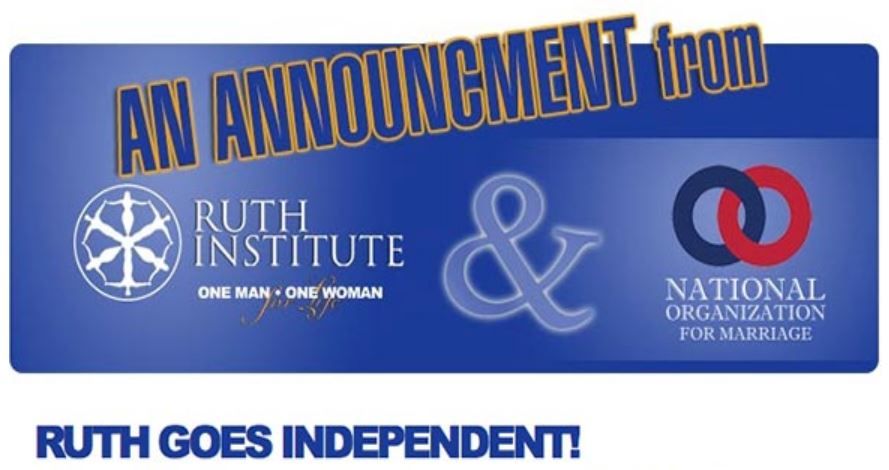 Today the anti-LGBT Ruth Institute announced that it is splitting with its parent organization, National Organization for Marriage:
Ruth Goes independent!

The Ruth Institute is happy to announce that it will be running as an independent organization effective November 1, 2013.

The Ruth Institute has operated as a project of the National Organization for Marriage Education Fund over the last three years, and has grown to the point where it will operate independently.

The Ruth Institute is grateful for it's association with NOM and the many wonderful people we have met. We wish the NOM team much success.
No word yet on whether the breakup was amicable, but it isn't surprising to see associates of NOM jumping ship.  NOM co-founder and chair Maggie Gallagher was the first, leaving the organization in 2011 to found her own Culture War Victory Fund, which is itself now moribund.
NOM has been unable to excite grassroots funding, and is flailing for relevancy as it loses marriage battles in state after state and moves farther from its stated mission of thwarting civil marriage equality for same-sex couples.