The Stand With Texas Women road show came to Discovery Green in Houston tonight.
They were greeted by a modest but extremely enthusiastic crowd of supporters.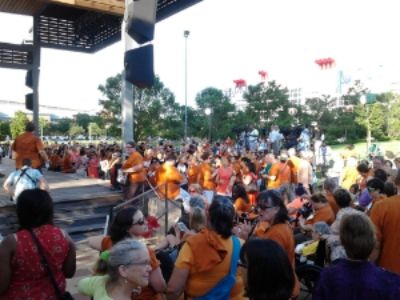 Many came dressed for the occasion with Texas orange the predominant color scheme.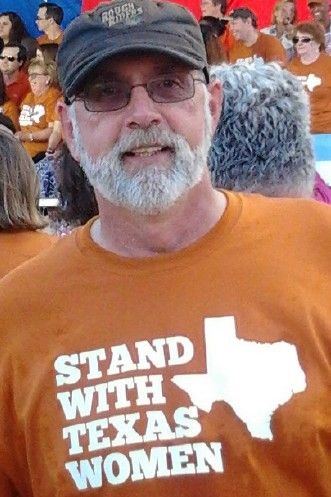 Others had some pointed things to say.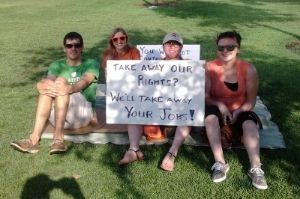 The speakers were enthusiastic and some eloquent in their condemnation of the current republican assault on women.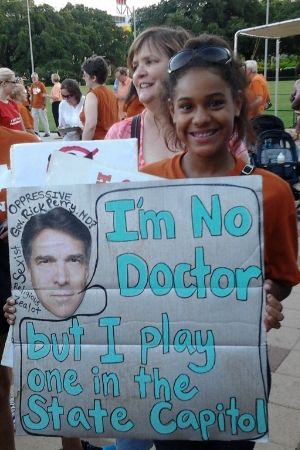 Not forgotten in the current brouhaha over reproductive rights was the reminder
that our esteemed Governor vetoed an equal pay for women bill.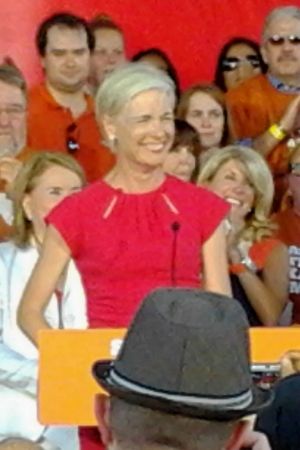 Cecile Richards, daughter of the last democratic governor of Texas, spoke of the role Planned Parenthood plays in delivering a vast array of reproductive health services to the women of Texas.
Senator Davis was last to speak.  She was eloquent and funny and spoke of the effort needed to turn Texas blue.  The crowd loved her.  Should she decide to pursue higher office, she will have a ready made cadre of enthusiastic campaign workers.
The spark has been struck in Texas.  Let us hope it grabs hold and ignites a bonfire of change
"Never doubt that a small group of thoughtful, committed citizens can change the world. Indeed, it is the only thing that ever has." —Margaret Meade