Lives Are on the Line in PA's Medicaid Expansion Debate
By Chris Lilienthal, Third and State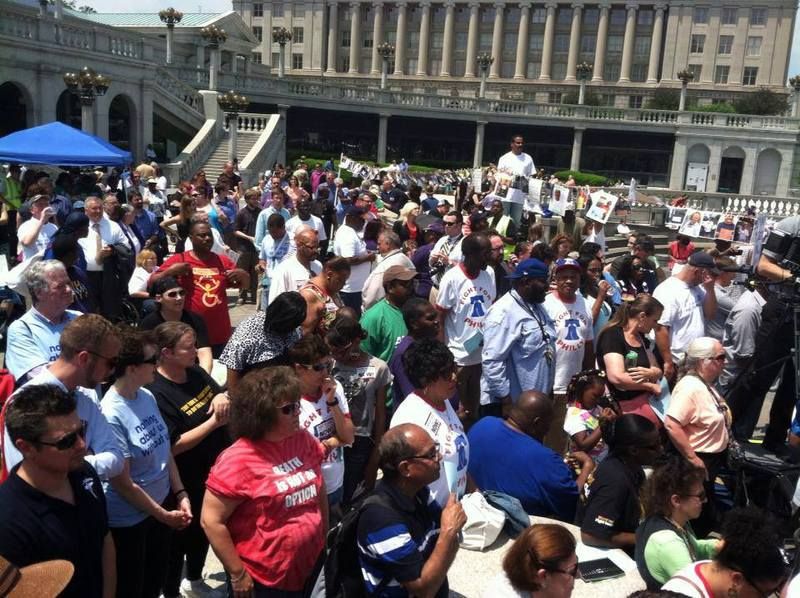 Last week, hundreds of people from across Pennsylvania took the Capitol by storm to put faces to the debate over expanding Medicaid health coverage in Pennsylvania.
The "Lives on the Line" rally featured a number of speakers who talked about the stress of working full-time without health insurance. One woman named Petrina has diabetes, but her employer doesn't offer health insurance. She had to fight back tears as she talked about the struggle to control her insulin. She is understandably terrified.
Mary Lou struggles to get through the days, given that she's needed new glasses for years.
Cheryl from Washington County recently incurred thousands of dollars in ER charges and has no idea how she'll ever pay it back.
And it goes on…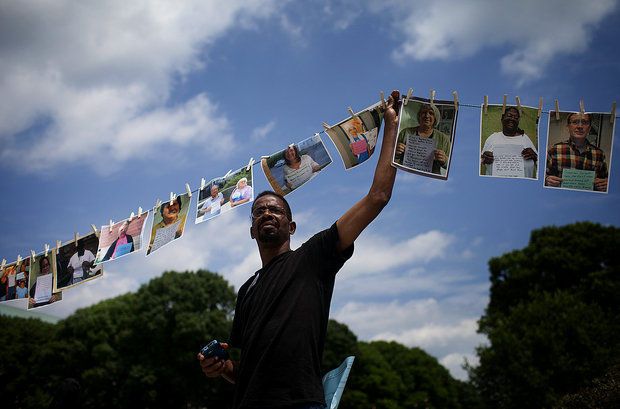 All of the speakers would have the security of knowing they can see a doctor when they get sick if Pennsylvania opted to take a federal opportunity provided by the Affordable Care Act (ACA) to expand Medicaid coverage in 2014 to adults with incomes up to 138% of the federal poverty line (roughly $32,000 for a family of four).
The federal government will pay 100% of the cost of new enrollees for the first three yearsâ??2014, 2015 and 2016â??and will cover 90% of the costs by 2020.
Hundreds of thousands of Pennsylvanians will be eligible for health coverage under expansion, cutting the state's uninsured rate in half. Acting on this opportunity will create jobs, strengthen Pennsylvaniaâ??s economy, and make its citizens healthier and more financially stable. Get all the facts about the expansion in a new fact sheet prepared by the Pennsylvania Budget and Policy Center (PBPC).
Despite the tremendous upside, Governor Corbett has yet to decide on whether the state will expand, and there are only a couple weeks left before the Legislature breaks for the summer. That's why the Cover the Commonwealth Campaign (of which PBPC is a member) organized last week's Capitol rally.
And it was a success, generating good press coverage. The Governor's office and legislators took notice, and the crowd was fired up. But more needs to be done to keep the pressure on Harrisburg to do the right thing.
You can help by calling your state legislators at 1-800-515-8134 and the Governor at 717-787-2500. Tell them: My name is ___ and I'm calling because Pennsylvania needs to accept federal funding to expand Medicaid. Thank you.