France To Invade The U.S. Supreme Court?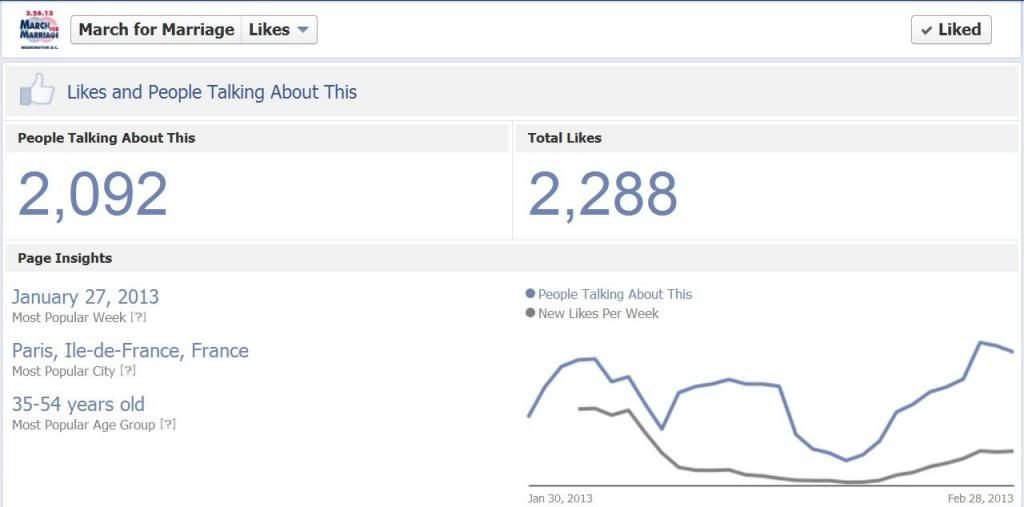 National Organization for Marriage has done it again.  They've attracted more foreign than domestic support to one of their Facebook event pages.
In this case, it seems that Parisians are the primary supporters of their March 26 protest at the U. S. Supreme Court against equal protection of the laws for same-sex couples.
In contrast, supporters of the pro-equality March 4 Marriage Facebook page hail predominantly from American cities like New York City.
NOM has a history of buying Facebook "likes" without regard to their geographical appropriateness.