Wheels coming off: conspiracy promoter Joseph Farah warns of Obama third term
I'm sure there are plenty of people out there not impressed with the sitting President, but I doubt most of them can hang with Joe Farah of WorldNetDaily's preposterous assessment of Barack Obama. Now that the election went "the wrong way," and the birther crap didn't fly, he's launching into full-on batsh*t paranoia. (Right Wing Watch):
VCY America's Vic Eliason interviewed WND editor Joseph Farah, who claims that Obama won reelection due to voter fraud because his campaign accepted money from foreign donors (it didn't) and stuffed ballot boxes in urban precincts (also not true). After ranting about massive voter fraud while not pointing to any real evidence of it, Farah then talked to Eliason about what he considers the all-too-real possibility of Obama undermining the Constitution in order to serve a third term.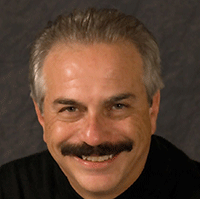 Eliason: Interesting on Fox this morning, there is somebody promoting that there is a possibility if certain things happen that the President could be in for a third term, I got chills.
Farah: Listen, if you don't believe in the Constitution and you've got a President who is not even eligible under the Constitution to serve, anything is possible, isn't it? See the difference with the United States of America is that we're supposed to be a country under the rule of law and that starts with the Constitution and that's the most important law we have. And yet we ignore it every single day in Washington, every single day. Most acts of Congress are unconstitutional; we've gotten to that point. And the President has no—, he thinks we have a living Constitution that could mean whatever he wants it to mean. So hey, I wouldn't rule it out.