Slippery Slope Fail: FPIW's Claim That Gay Marriage Leads to Cousin Marriage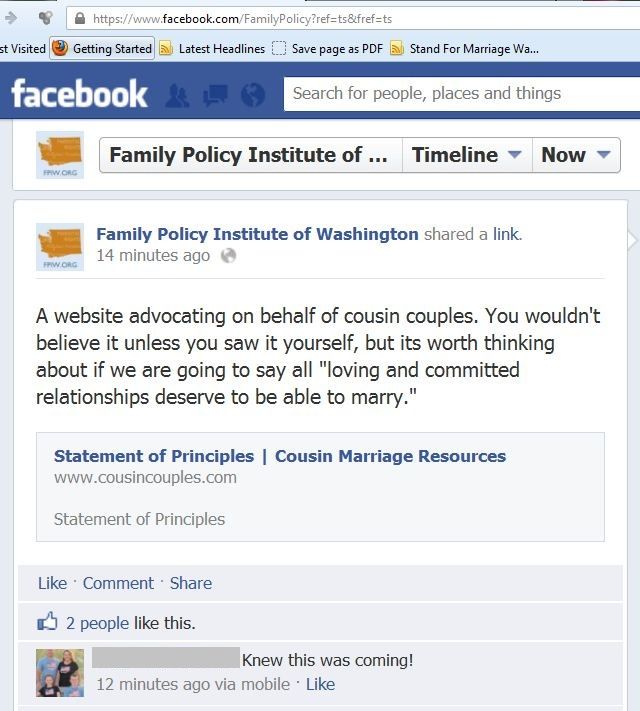 Let the gays marry and what next, cousins?! So says the anti-gay organization Family Policy Institute of Washington:
"A website advocating on behalf of cousin couples. You wouldn't believe it unless you saw it yourself, but its worth thinking about if we are going to say all "loving and committed relationships deserve to be able to marry.""
BZZZT! Marriage between first cousins is already legal in 26 states and much of the world. #SlipperySlopeFail
FPIW could have learned the facts from the very website they were linking to, CousinCouples.com, if they weren't in such a hurry to create a false association between same-sex marriage and something they hope gives people the heebie geebies. You know, like first-cousin couples like Mary and Joseph.