Social Conservative DADT Proponents Focusing On Fear & Process
OneNewsNow (a subsidiary of the American Family Association) has an interesting article up on the repeal of Don't Ask, Don't Tell (DADT) entitled Military's DADT supporters effectively silenced. An excerpt:
Retired Army Brigadier General Douglas Lee, board president of the Chaplain Alliance for Religious Liberty, says troops who oppose openly homosexual military service don't dare say so.
Everywhere you look in the military, I think it'd be safe to say there's simply pressure to not rock the boat on this," he offers.
Lee says those who supported DADT have been effectively silenced.
"There's no vehicle or way for them to express what they're thinking about these subjects — they have to suck it up, as they say," continues the retired Army officer. "There are people now who live in what I call a culture of fear and don't want to speak out about it.
Fear. The General is citing fear.
Let me remind folk some of what Elaine Donnelly of the Center For Military Readiness believed would occur should DADT be repealed:
…inappropriate passive/aggressive actions common in the homosexual community," the prospects of "forcible sodomy" and "exotic forms of sexual expression…
And in graphic form what she claimed would happen if DADT were repealed: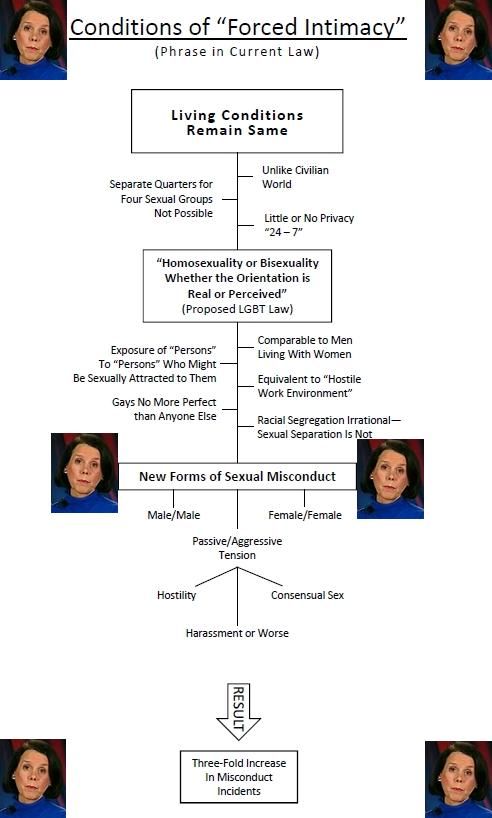 And…
[More below the fold.]
---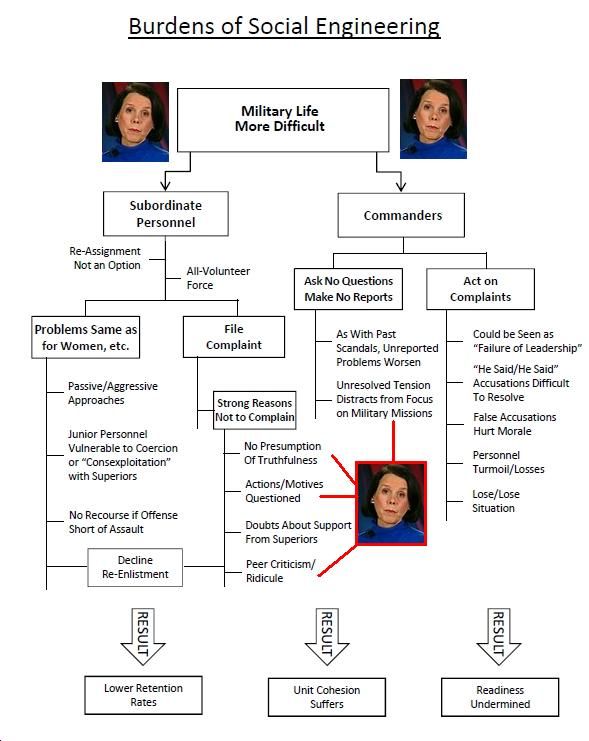 Nothing Donnelly predicted has came to pass.
One wonders who really was promoting fear. I believe the good General is projecting on others the kind of fear his side has engaged in when they were arguing against the repeal of DADT.