GOP #FAIL: RNC Victory Digital Manager Fails At Twitter
The Republicans just can't seem to get the internet right. To help solve this problem they brought in Matt DeLuca, from National Journal:
Matt DeLuca is leaving his position at New Media Strategies to start as the victory digital manager at the Republican National Committee. He will oversee the RNC's new Social Victory Center – a Facebook app meant to rally voters and provide them with campaign information – which "can help bridge the offline-online gap and become an effective tool for both the national and state parties," DeLuca wrote in an email announcing his move.
The problem? DeLuca has some twitter issues:
Oh, there's more.

We all know Mitt Romney is trying to appeal to people of color this election cycle, what better way than to trivialize racism?
This is supposed to be funny I take it?
So the Republican National Committee's social media expert thinks trivializing racism is a good idea? Tossing the terms "racism" and "racist" around in this way is clearly an attempt to mitigate and delegitimize the term. Is this what Republicans believe? That racism is not real? That the term itself is a joke?
Mitt Romney might need another NAACP speech to make his case that racism is not important/doesn't exist or is the Republican National Committee's Victory Digital Manager just speaking for himself?
Well Amy Winehouse's overdose and racism… at least he doesn't mock date rape.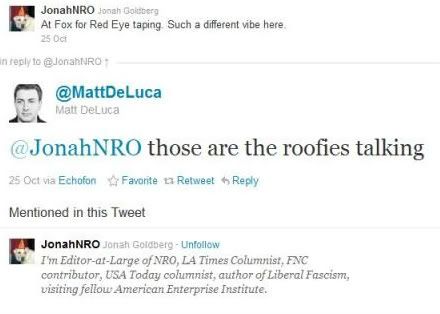 Oh well.
Good luck Republicans as your management team mocks drug addiction, racism, and date rape. I am sure that is really going to pay off as you go after those independent voters that just love immoderate rhetoric like that.