LIBORGate: Grand Jury Impaneled In DC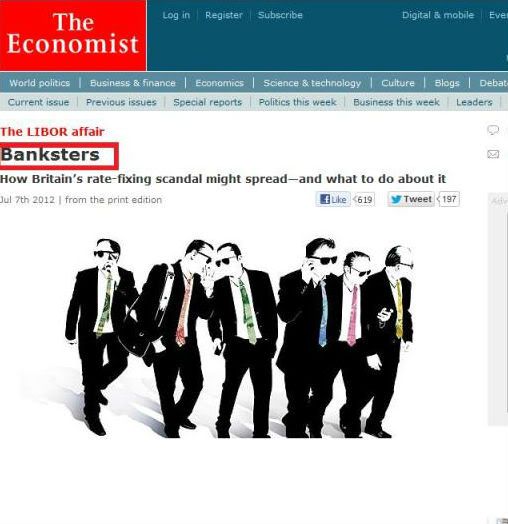 From Reuters:
More than a dozen current and former employees of several large banks under investigation for allegedly trying to manipulate benchmark interest rates have hired defense lawyers over the past year, according to people familiar with the matter.

The individuals, some whom were employed in either New York or London by Barclays, UBS and Citigroup, have retained lawyers as a federal grand jury in Washington, D.C. gathers evidence for potential criminal charges, these people said.

In the case of Barclays and UBS, multiple law firms are representing individuals who have worked at those banks, sources said.
Remember, after the Banksters were caught ripping off the world the CFTC and the Department of Justice assigned fines on Barclays. It now appears Barclays may have cooperated against the other banks, there is no way Barclays could have rigged LIBOR by itself given the way the survey works it is possible all 16 banks participated. Are we FINALLY going to see the Banksters face prosecution?
http://youtu.be/0oV2mI0IYp8