Rio+20: Holy See and G77 Fight to Erase Women From Sustainable Development Agenda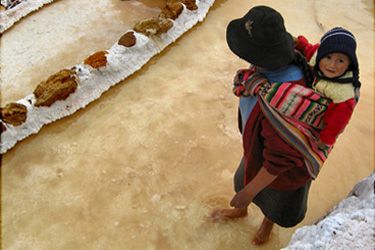 Written by Zonibel Woods for RH Reality Check.
In 1992, the United Nations Conference on Sustainable Development in Rio de Janeiro, the "Earth Summit," was the first of a series of United Nations global conferences that sought progress on sustainable development, including human rights, population change, social development, women's human rights and gender equality. The ambitious plans of action resulting from the Rio, Vienna, Cairo, and Beijing Conferences have set the blueprint for the development agenda over the last two decades. In addition to Agenda 21, the Earth Summit also resulted in three ground-breaking international treaties or conventions – the Convention on Biological Diversity, the United Nations Framework Convention on Climate Change, and the United Nations Convention to Combat Desertification. Rio set the tone for what was a global effort in envisioning what "could be possible" to improve the lives of people and the planet.
This week, 55,000 people are expected to attend Rio +20, including at least 115 world leaders who will participate in the high-level segment from June 20th to 22nd. At 80 pages, the expected outcome document, titled "The Future We Want," still remains largely under negotiation. Governments began negotiating Wednesday with only 30 percent of the text already set, and with only three scheduled days of negotiations left. It remains to be seen whether we will agree on "The Future We Want," or if the Brazilian government, in a last ditch attempt, will pull out a short political declaration to be signed by heads of state and thus "save face" with minimal commitments, including any commitment to achieving gender equality.
In 1992, women's human rights advocates played a critical role in shaping Agenda 21 and ensured that "three pillars" of sustainable development (social, environmental and economic) remained central to the sustainable development agenda. However, negotiations for Rio+20 have been fraught with attempts to take "people" and social development out of the equation and lay the solutions at the altar of market driven forces through the "green economy." For women and young people, this means that fundamental issues affecting them, such as their right to health and education, are in danger of being sidelined. Human rights have also generally been forgotten. While the European Union, the United States, Mexico, New Zealand, Switzerland, Liechenstein, and Iceland have attempted to incorporate goals for the achievement of gender equality and the empowerment of women as critical elements of sustainable development in the outcome document, there has been a shameful display by the G77 and China to try to roll back internationally-agreed language on women's human rights.
Agenda 21 acknowledges that environmental policy must take into account protecting the rights of women; that strategies for poverty eradication must include empowering women's groups; and that women should have full, access to land, resources, and ownership; It also includes full recognition of women's rights in health including reproductive health. Now, however, during negotiations, a few countries within the G77, mainly led by Egypt, are attempting to block references to women's human rights and sexual and reproductive health and rights, and to women's right to inherit land and other productive resources. The Holy See, a non-member-state permanent member of the United Nations — without legitimacy to speak on behalf of a citizenry of its own — is seeking to impose their values on Catholics and non-Catholics alike by watering down references to gender equality, women's human rights, and sexual and reproductive health and rights.
Luckily, women's human rights advocates are in Rio. We are working hard to ensure that the gains of the past 20 years are upheld. We will make the point, again and again, and as long as it takes, that the human rights and health of half the world's population are not only vital to achieving sustainable development, but that there is no other way to realize that goal.