Pennsylvania Hunger Games Diet: Cash for Corporations, Cuts for Kids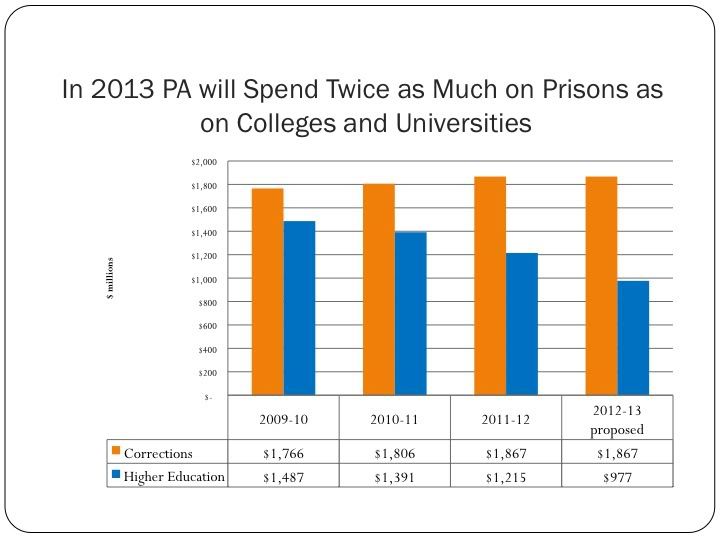 By Mark Price, Third and State
On Tuesday Marty Moss-Coane, the host of WHYY's Radio Times, moderated a question-and-answer session with Governor Tom Corbett at an event sponsored by the Greater Philadelphia Chamber of Commerce. The Governor ran wild with analogies.
Corbett repeated a folksy analogy to the business suit-and-tie audience, saying that state revenue amounted to an eight-inch pizza pie before the 2008 financial crisis. Now, he said, it's a six-inch pie "but with the same mouths to feed."
Moss-Coane noted near the end of the hour-long conversation that Corbett could hear demonstrators beating drums and chanting slogans outside. What would he say to them, she asked.

"I understand that you're upset because we've had to put the state on a diet, for want of a better description," Corbett said. "I haven't met anybody who likes to go on diets. It is not easy. It is not what we want to do."
Of course, if you really wanted to grow the pie, you could start by closing corporate tax loopholes and not creating new ones.
While the Corbett diet is high in corporate tax breaks, it is low in investments in human capital. Take, for example, the Harrisburg School District, which thanks in part to state budget cuts is considering eliminating kindergarten.
Duane O'Neal-Sloane longingly watches his older siblings pack their school lunches, wishing he was doing the same and heading off to school each morning.

After perfectly reciting his ABCs, O'Neal-Sloane said next year he even will be able to write, take gym class and eat in the lunch room at Camp Curtin School.

But with the Harrisburg School District facing a $15.8 million budget deficit next year, Duane's hopes of attending kindergarten at Camp Curtin next fall could be dashed.

To help close next year's budget gap, school officials are looking to cut Harrisburg's kindergarten program and other programs the district is not lawfully required to provide…

Harrisburg isn't the only Pennsylvania school district looking to drop kindergarten due to looming deficits, said Wythe Keever, spokesman for the Pennsylvania State Education Association, which represents teacher unions across much of the state.

York City School District and the Woodland Hills School District in Allegheny County are at least two others considering the same thing, Keever said.