Open letter to Obama's NC re-election team: including Amendment One in final GOTV effort?
Surely Organizing for America NC is going to use its resources in its upcoming get-out-the-vote messaging before the May 8 primary to tell people going to the polls on May 8 to vote against Amendment One.
---
Dear Organizing for America NC: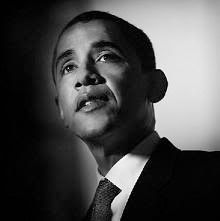 Tuesday, May 8th is election day in North Carolina. All the major Democratic candidates and office holders in the state oppose this discriminatory ballot initiative, as well as business leaders and public figures all along the political spectrum. DNC Chair Debbie Wasserman-Schultz is also on the record stating that this amendment is wrong for the state.
A little birdie told me that you have a last-minute Get-Out-the-Vote initiative planned — that presents a wonderful opportunity to tell people going to the polls to vote against Amendment One.
Back in March I attended a political action committee meeting of the Durham Committee of the Affairs of Black People, and encountered the new Organizing for America Durham field office rep. I introduced myself and told her that those of us against Amendment one were  hoping the DNC and the President would step up and actively help defeat Amendment One. I was disappointed to hear this very well-rehearsed response:
"We all have to be on the same team and have to be on the same page so "our main man" gets back in office."
The implication that asking for this was somehow in conflict with working to re-elect the President. I said, "yes we are, but I'm not asking for anything that the administration has already taken a position on. "
She replied, "It's a sensitive situation here."
Yes, it is a sensitive situation – you know why? Because gay and lesbian couples, unmarried opposite sex couples, children, and victims of domestic violence are likely to suffer harms if this passes. Existing domestic partnerships granted by counties and municipalities will be eliminated. I know that the President is aware and concerned because shortly after the above incident, Cameron French, the Obama North Carolina campaign spokesman, issued a statement saying that the President specifically did not support the North Carolina ballot initiative.
We certainly do not want to see a repeat of the November 2, 2009 OFA get-out-the-vote e-blast to Mainers that did not mention that ballot initiative, Question 1; I know you are well-aware that the President did not take a public position on that referendum prior to that mailing as he has with Amendment One.
The fact that the President is on the record opposing it is why it will now come at zero political cost to him here in North Carolina, in this last window of opportunity before May 8, to remind voters in your upcoming e-mail of Barack Obama's commitment to call out the discrimination that this Amendment represents is a priority. Doing so will show that he is taking the ethical and moral high ground represented by the "Hope" and "Change" that he ran on in 2008 — when the state delivered for him in record numbers.
Sincerely,
Pam Spaulding
Pam's House Blend
A native North Carolinian and current resident whose family will face the harms of Amendment One should it pass.
NOTE: OFA has been contacted about this topic and the request has been made.
***