What a sneaky business model!
Preying on some parents' desire to raise children with a Christian mindset, Focus on the Family is trying to imprint children with the Focus on the Family brand. And they do this under the guise of caringly selling Christian teaching materials to parents.
Check out the sales pitch e-mail (right) I got today from Jim Daly, President of Focus on the Family.
Focus on the Family creates a sense of urgency in parents, saying:
It's especially important for parents to teach their children spiritual truths while they're still young. That's because three out of five Christians make a decision to follow Christ by the age of 18.
Then they come to the rescue of the "many parents [who] don't feel equipped to guide and shepherd their children in their faith" by offering "a broad range of faith-building resources that will help parents evangelize and disciple their kids." The package includes:
* Thriving Family magazine
* Engaging websites with games and crafts like JellyTelly.com and WhitsEnd.org
* Adventures in Odyssey radio drama
* Focus on the Family Clubhouse and Focus on the Family Clubhouse Jr. magazines
* TrueU—a curriculum-based study to help young people develop a deeper understanding of their faith
The problem here is two-fold. First, these items prominently carry the Focus on the Family Brand. They're not simple teaching tools, they're branding strategies. For example: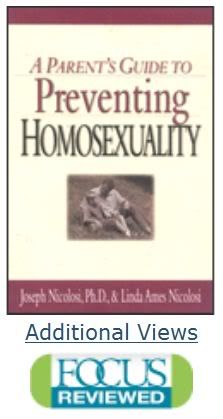 Second, the problem is deeper and more insidious when you consider what the brand entails. Focus on the Family brands lesbian, gay, bisexual, and transgender (LGBT) people as sinners and actively opposes civil rights protections for LGBT people. Besides spreading their anti-LGBT message through over 230 publications, some of which are aimed at children, Focus on the Family uses its state-level Family Policy Councils to directly inject anti-LGBT bias into local lawmaking efforts.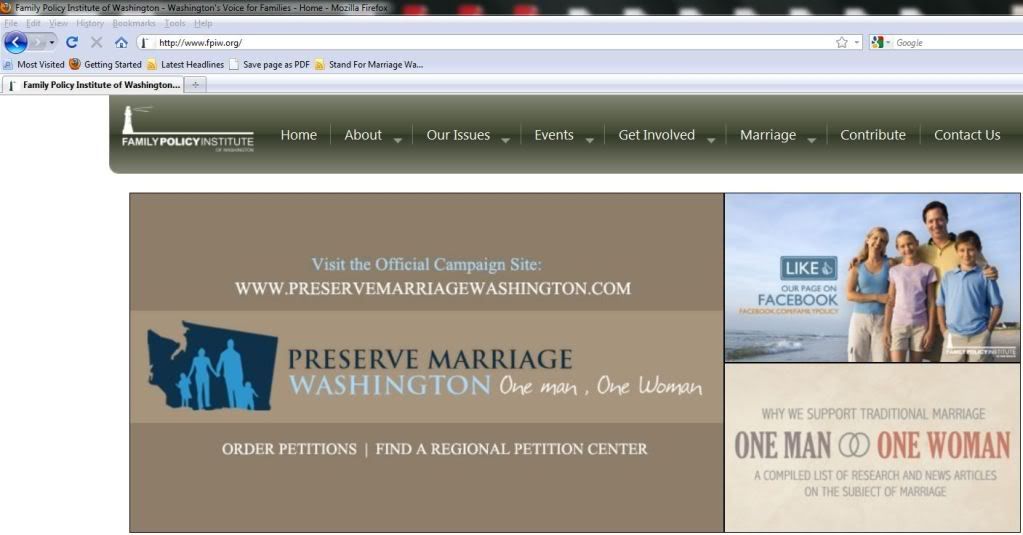 For example, the Family Policy Council called Family Policy Institute of Washington (right) is using its personnel and resources to try to repeal Washington's marriage equality law that was passed with bipartisan legislative majorities and signed into law by Gov. Gregoire.
To recap, Focus on the Family is using Christian parents to create brand loyalty in a new population (today's children). Along the way, Focus on the Family's resources and materials are being used to crush the souls of LGBT children who are exposed to them, bias parents against their own children, strip LGBT children of their civil rights, and help instill anti-LGBT bias in the hearts of non-LGBT kids.