Political Compass(Quick Test)
I got an assignment this week in one of my government classes to take a political compass test.  It's supposed to tell me where I fall in the the Liberal –> Conservative spectrum.  I wasn't too surprised with my results.
My results: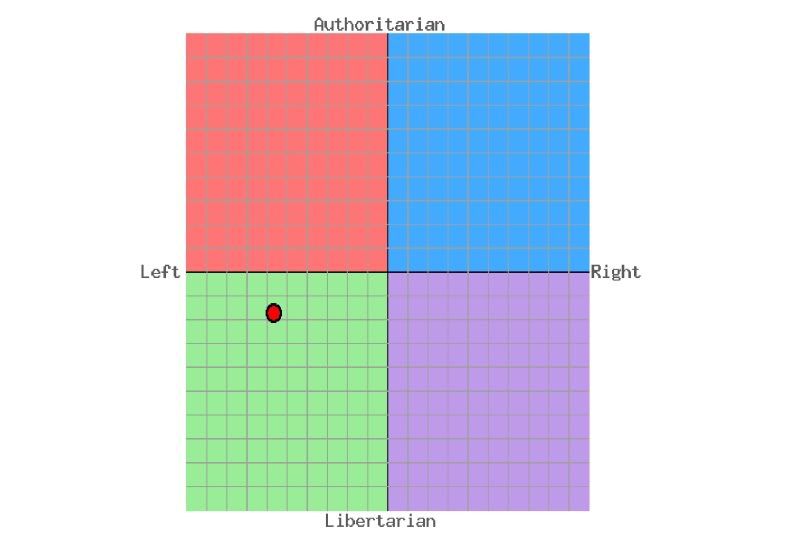 Other results:
The most interesting, though, is this one: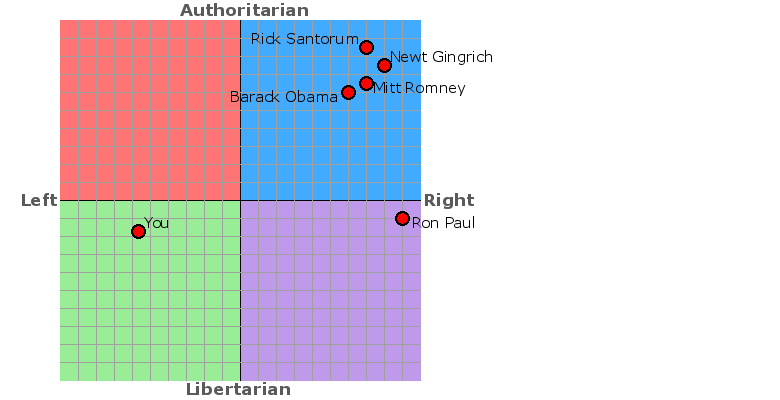 What do you think of these results?  Did you take the test?  How did you do?