SC: Laurens County GOP: don't apply if you've had premarital sex, use porn
Now North Carolina's GOP is pretty retrograde, but our neighbor to the south has always been the winner when it comes to serious bible-beating politics. The Palmetto state — home of U.S. Senator Lindsey Graham, I might add — has a GOP that makes it clear that if you want to sign up, you better put your John Hancock on this mind-blowing pledge.
You must favor, and live up to, abstinence before marriage.

You must be faithful to your spouse. Your spouse cannot be a person of the same gender, and you are not allowed to favor any government action that would allow for civil unions of people of the same sex.

You cannot now, from the moment you sign this pledge, look at pornography.
Apparently the county party leadership has gotten a sense that these sort of matters have been placed on the personal back burner by their peers.  Laurens County Republican Party chair Bobby Smith wants to "bring purity back" — literally.
People feel the platform has not been adhered to. We want candidates to believe in and uphold the party's platform.
Given that there are probably legal issues with that batsh*t pledge, and the fact so many ultra-conservatives are caught in airport restrooms and park rest stops doing things that fall under the category of GOP Sexual Hypocrites, Smith has decided signing the pledge cannot be a mandatory step to running for office (TPM):
Though at first the resolution would have required candidates to sign the pledge, Smith clarified in a statement Monday that "due to various legal issues" the LCGOP cannot require that the candidates sign the pledge if they meet all of the other qualifications for a run. But, he said, the committee "reserves the right to vet its candidates and will encourage all candidates to uphold the principles of the party's platform as well as petition candidates to sign a pledge to do so. However, no candidate will be denied access to the Republican Party primary ballot for refusing to sign the pledge."
Of course, I would love to see what the Laurens County Republican Party would like to see as proof of not using porn or knocking boots before marrying. Perhaps they will do a search of the plentiful t*tty bars/truck stops/rest stops along the interstate for its pols. Bonus for them – given that same-sex marriage doesn't exist in SC, I don't really see any (sane) pol married to a same-sex partner moving into that county to run for office.
Related:
* The sexual hangups of religious and social conservatives are a danger to American society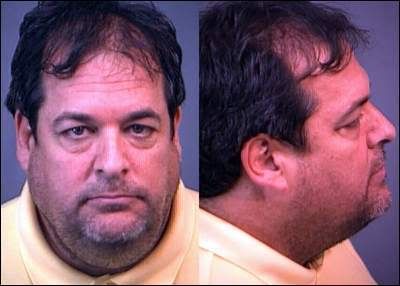 Anti-gay former Florida State Rep. Bob Allen (R – whoops, no surprise), came up with the most creative excuses possible for his same-sex seeking encounter with a cop at the Space View Park restroom in Titusville.