NOM's Figurehead Joseph Backholm Muzzles Other Washington Locals
As if to confirm my recent observations, Gary Randall reports that Washington, D.C.-based National Organization for Marriage (NOM) has selected Joseph Backholm of Family Policy Institute of Washington to run their remote-control operation in Washington, and has muzzled other local leaders in the anti-gay industry.
Taking issue with Joseph Backholm's power-grabbing solo filing of Referendum 74 challenging the new marriage equality law (SB 6239), Randall writes:
I am disappointed that other leaders in the state were not included as signers on the referendum.

It does make a difference. It is important. It can be very important. Some will remember Referendum 65, some years ago, and the public fight that followed between two individuals. It was not productive. Frankly, it was embarrassing.

I, along with many others who have been planning and working toward the effort to overturn SB 6239, have advocated that Representative Matt Shea, Senator Val Stevens and Pastor Ken Hutcherson should have been included or have even been the only signers on the Referendum.

That was a unanimous feeling among a large coalition. In fact, that same coalition expressed no confidence and opposed the current arrangement by a vote.

It was an error to omit Senator Stevens, Representative Shea and Pastor Hutcherson.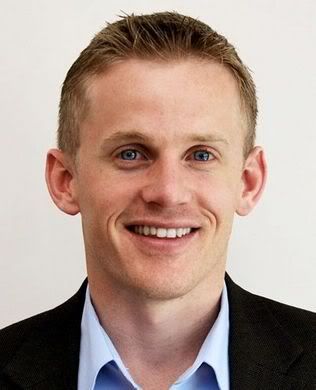 Joseph Backholm, executive director of FPIW
Looks like NOM and Backholm have given Randall, Hutcherson, Stevens and Shea the bum's rush. The question is, why? Randall says that "NOM and Backholm said these others had not been 'vetted' and may have said or done something in the past that would be harmful to the campaign".
Not surprisingly, that response elicited "disappointment and disgust" among the sidelined group and their supporters. After all, Backholm himself is known more for rudeness than diplomacy. For example, his response to an Episcopal clergywoman's support for marriage equality was to refer to her as "a pastor at the First Universalist Church of We Believe in Nothing".
Backholm's resume at FPIW is littered with dehumanizing statements, poor judgment calls and blatant threats.
Confirming Backholm's new NOM-appointed position of power, Backholm was identified as "the head of the Preserve Marriage Washington coalition" in a Reuters story today. Preserve Marriage Washington is the name of NOM's campaign to try to repeal the marriage equality law via Referendum 74.
If Referendum 74 qualifies for the November ballot, voters must mark APPROVE on their ballots to retain the marriage equality law.
Adding insult to injury, Backholm and NOM are trying to quash efforts by Stephen Pidgeon to qualify Initiative 1192 for the November ballot. Initiative 1192 would ask voters to reinstate the state DOMA law that was repealed by the new marriage equality law.
Referring to Backholm and Pidgeon as "once allies", Reuters quotes Backholm's view of Pidgeon's initiative as "amazingly confusing."
Apparently undeterred by NOM's opposition, Pidgeon said "We have dropped the blade and we are plowing," according to Reuters.
Ken Hutcherson, pastor of Antioch Bible Church in Redmond, is among those being muzzled by Backholm and NOM. Perhaps this finally explains Hutcherson's last-minute cancellation of a public debate about marriage equality. Who would have thought it possible that anyone could silence Ken Hutcherson?
Certainly Hutcherson is feeling the sting of Backholm's betrayal. Hutcherson wrote yesterday that "I expect to be disliked by the non-believing world but when you are disliked by believers…"
One can understand the shock of learning that your real enemy isn't your legislative opponent, but your peer. As the legislature took up consideration of the marriage equality bill in January, Hutcherson misidentified the snake in the grass when he wrote that "Every place this [marriage equality] has become the law of the land, you are muzzled about what you can say about the issue of homosexuality."
Oh, the irony.