Republican Sen. Steve Litzow Announces Support for Washington's Marriage Equality Bill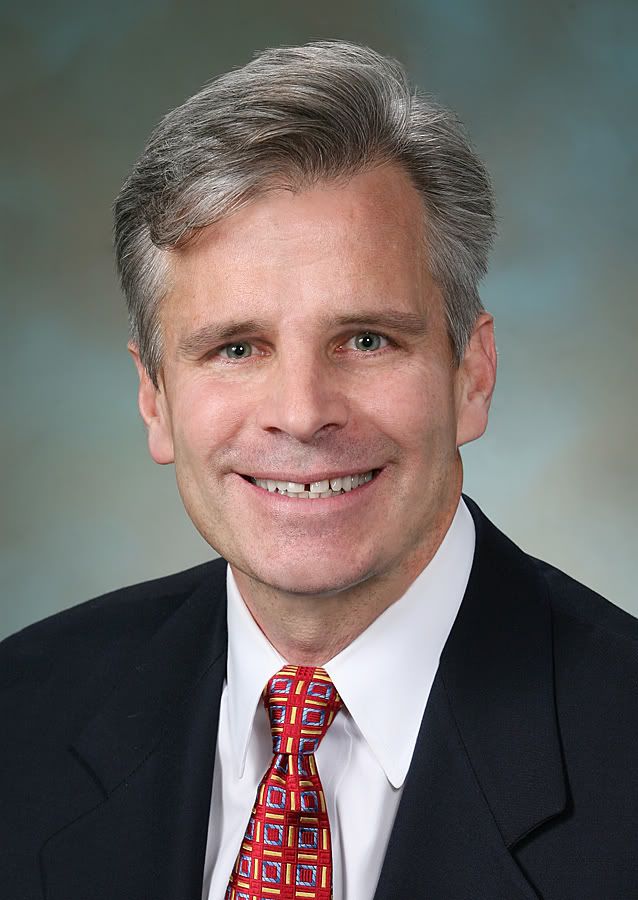 Washington state Senator Steve Litzow (R-Mercer Island) has announced his full support of the marriage equality bill expected to be introduced this week, making him the first Republican in the state Senate to openly support marriage equality.

The Seattle Times editorial board writes: "Outstanding. Litzow is a profile in courage, a freshman lawmaker willing to act on conviction." Sen. Litzow told The Times:
I am a traditional Republican. When you think about gay marriage, it's the right thing to do and it's very consistent with the tenets of being a Republican — such as individual freedom and personal responsibility."
Since his election to the Senate in November, 2010, Sen. Litzow has been a solid LGBT equality ally, voting YES on key pieces of legislation, including:
* A bill that put gay and lesbian parents on the same legal footing as straight parents (HB 1267).
* A bill that provides for the automatic recognition of married same-sex couples from out of state as domestic partners when they are in Washington state (HB 1649).
* A safe schools bill (HB 1163).
"Sometimes it takes just one individual to stand on principle and let others follow," The Times aptly observed. In a Q & A session after last week's press conference where Gov. Chris Gregoire announced that she is backing the marriage equality bill, Sen. Ed Murray comment that they were still a few votes short of the minimum needed for passage of the bill in the Senate. Speculation wandered into the Republican caucus. Sen. Litzow's public support of the bill not only brings us one vote closer to passage, as The Times observed his decision may open the door to support from other Republican legislators.


To keep up-to-date on news about the Washington marriage bill, be sure to "like" the Facebook page for Washington United for Marriage, sign up for their e-mail alerts, sign up to volunteer and consider making a donation.

Related:
* Gov. Chris Gregoire is the 3rd Catholic Governor in a Row to Champion Marriage Equality
* Governor Chris Gregoire Announces in Powerful Speech That She is Personally Introducing a Marriage Equality Bill