Elio Di Rupo becomes the first openly-gay Prime Minister of an EU country
Belgium's King Albert II has appointed Socialist party leader Elio Di Rupo as prime minister of the Kingdom of Belgium. The country has been in crisis for a year and a half because the political parties have been unable to independently form a new government since the last election. Di Rupo was appointed to help solve the governmental crisis.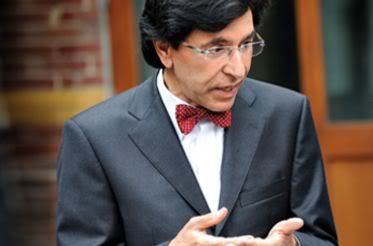 In 1996 Di Rupo famously modeled the perfect response to inane questions about his sexual orientation.
Speaking to the author of Elio Di Rupo, A Life, A Vision …he recalled being pursued down the street by a media pack and how one journalist had exclaimed "Yet they say you're a homosexual!"

"I turned around and shot back: 'Yes. So what?' I will never forget that moment… For several seconds there was silence… People were so surprised by my reply they stopped jostling each other. It was a sincere, truthful reply."

His career did not appear to suffer. Three years later, Mr Di Rupo was leader of the Socialist Party and, shortly afterwards, became regional prime minister of Wallonia.
Iceland Prime Minister Johanna Sigurdardottir is the world's first openly LGBT head of government. Iceland is not yet a European Union member state.