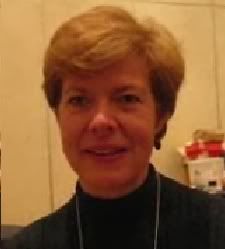 We could see the first openly lesbian United States Senator soon, as Rep. Tammy Baldwin (D-WI) has indicated (as in "Sources close to Cong. Tammy Baldwin") that she will run to fill the Senate seat vacated by Sen. Herbert Kohl, who is retiring.
The announcement by the 76-year-old Kohl is a blow to Democrats who will now have to defend another open seat against Republicans in a swing state. Kohl, also owner of the NBA Milwaukee Bucks, is the fifth Democratic senator to announce his retirement ahead of the 2012 election.

Kohl is also one of only two Democrats who hold statewide office in Wisconsin. Republicans are coming off a year in which they defeated Russ Feingold, reclaimed the governor's office and both houses of the Legislature and picked up two seats in Congress.
A run by the progressive Baldwin would make for an exciting race. David Weigel at Slate describes other possible contenders:
Rep. Ron Kind (a charming wonk who survived a tough race in 2010), and Tom Barrett (the mayor of Milwaukee who lost to Scott Walker in 2010). Among the replacements on the GOP side: Former congressman Mark Neumann (who lost the 2010 primary to Walker) and Attorney General JB Van Hollen. The celebrity potential candidates on either side are Russ Feingold and Paul Ryan.