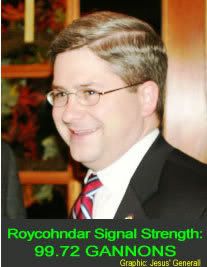 Rep. Patrick McHenry (R-NC10, Hickory, Mooresville), well-known as a far-right bigoted closet case in his district, is also no friend of racial minorities, to put it kindly.
Now that North Carolina's legislature is run by Republicans for the first time since Reconstruction, the unquestionably heterosexual patriot McHenry is reaching out from the Hill to declare how state officials will redraw the Congressional districts — it's all about race, honey, and he's not even trying to hide it. (N&O):
State Republican leaders scrambled Wednesday to distance themselves from comments made by U.S. Rep. Patrick McHenry, who suggested that his party would use race as a determining factor in redrawing North Carolina's congressional districts to give GOP candidates maximum advantage.

"It's politically probable that there will be a new minority influence district," McHenry said, according to a POLITICO story posted online Wednesday.

"Republicans should pick up three seats under any fair and legal map," he continued. "That is huge. No other states in the nation would gain as many Republican seats. Clearly, Reps. (Larry) Kissell and (Brad) Miller are serving their final term."
By the way, McHenry's office, after this race-aroused blast blew up in the media, is not returning calls.
While Kissell has broken promises he made to progressives when he ran for Congress, losing Brad Miller, one of the most tech-savvy and reliable Dem members of Congres would be a huge blow, and McHenry knows it.
Thankfully, my Congressman, David Price is safe territory. We're too Durham andOrange counties, along with parts of Wake and Chatham.
***
Why is this turd still holding office? There are obviously enough straight party GOPvoters to keep McHenry in his seat so that he can do important things like proposing a bill to redesign the $50 bill with former President Ulysses S. Grant on it to feature the image of former President Ronald Reagan.
McHenry being asked about the rumors…
Related:

* Patrick McHenry: owned home with another man in DC, took homestead tax deduction, but voted in NC

* Keeping up with the McHenry web of intrigue

* Untangling the latest GOP gay scandal with Mike Signorile

* Audio of interview on the Signorile show

* NC Congressman's aide indicted for voter fraud — and there's more to the story

* Patrick McHenry is Keith Olbermann's 'Worst'