This diary series has focused on the central question of why is the American social safety net for working class folks is so weak? Who benefits from that weakness, and how is it that the plutocrat owned American media won't inform the American working class about strong working class social safety nets around the world which provide superior jobless benefits, like in the European Union with universal medical access at its centerpiece.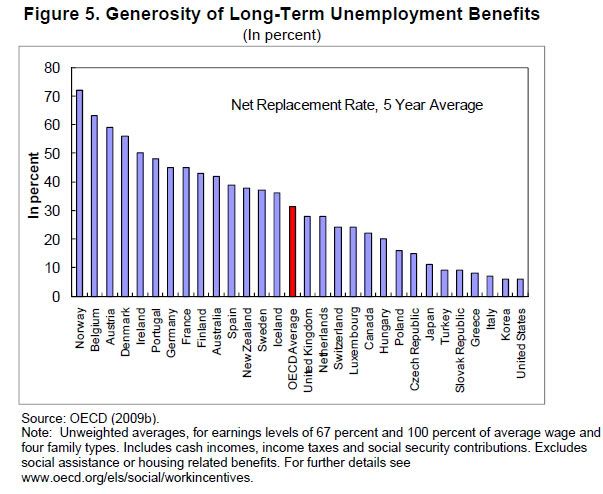 In doing so today's diary asks in response to tough times at home, and with the geo-global fluidity of labor in the jet age in the can do American pioneer spirit are Americans looking abroad for a social safety net, universal medical care and greater opportunity as America's new pioneers. With the geo-global phenomenon of 5 million American expats growing at an estimated rate of 300,000 expats a year, is it possible that America can no longer be defined by the Rio Grande to the south and the 49th parallel to the north, but instead not be defined by geography but by its people. Welcome to expat America!

Source: http://aaro.org/about-aaro/66m-americans-abroad
Record Numbers of Americans Living Abroad
The rate at which American citizens are leaving the US has risen sharply over the past five years to reach record numbers today.

Expatriate Americans now number around 4 million and yet the exodus does not seem to be slowing down; and according to some who have already left their homeland, the numbers will continue to rise.

http://www.shelteroffshore.com/index.php/living/more/americans_living_abroad
Doubtlessly, the 5 million Americans living overseas has their own expat story. My expat story is that I left America after watching Michael Moore's SiCKO movie, which reminded me what I already knew to be true about the safety of the European style social safety net which included paid vacations for all workers, paid sick leave, paid maternity, paid holidays, low cost tuition and access to universal medical, universal dental care and a full prescription plan for everyone.
The American exceptionalism the fact and mythology surrounding what has been colloquially referred to as the American Dream, now in what many believe is the waning days of the American empire it seems that America again is reinventing itself. Just as it always does. As the ranks of America's nouveau poor are swelling the geo global cultural phenomenon known as America can no longer solely be defined by geography of the Rio Grande to the south and the 49th parallel to the north. What America is and what America has always been at its heart in its essence is the American people themselves. According to the Association of Americans Resident Overseas, expat America which is over 5 million strong and growing at an estimated rate of some 300,000 per year serves to reminds us that the can do pioneer American spirit lives on.
Imagine an America beyond borders:
In the story of how the West was won the popular refrain of go west young man/person, go west to embrace the pioneer spirit of an emerging and growing nation. This nostalgic refrain has now been replaced with go expat. So it is just like the homesteaders of America's early west, expats, a 5 million strong geo-global phenomenon, the natural morphing of the embodiment of the pioneer spirit now are homesteading new American enclaves around the world one family at a time, one person at a time, because America can no longer be defined by borders. America must be defined by her people and as such I welcome you to the geo-global phenomenon which is expat America!
The plutocrat owned media does report discouraged workers dropping out of the workforce. But it never tells us how many of those discouraged workers are going expat! The State Dept estimates there are over 5 million expats, yet hard numbers are impossible to come by. Some say this is due to the fact this phenomenon doesn't lend itself to an easy count, yet no serious academic studies have been funded that through statistical modeling even attempt any type of responsible expat census. To which one might ask is this by accident or by design. Surely working class folks wherein the primary commodity that they bring to the marketplace is the sale of their labor, it would be apparent that market forces must be a contributing factor to the sudden and sustained growth of the American expat community.
This prima facia appears to be a real indictment of the failure of Yankee capitalism to provide a living wage to working class American families, and so it is that America remains the only major industrialized nation in the world that doesn't mandate job protected paid maternity leave for our mothers. Likewise America stands alone amongst highly industrialized nations in not mandating paid sick leave and paid annual leave. Aren't these the type of family values that the GOP only pays lip service to? If so is this yet another symptom of the GOP led class warfare against the American working class which includes 59 million Americans who don't have health insurance; 132 million who don't have dental insurance; 60 million who don't have any paid sick leave; 40 million who are on food stamps.
There are an estimated 1.2 million American expats in Europe alone. Why are they living in Europe instead of the American homeland?
To the end, this diary invites you to join that dialogue and answer to those questions and others at: Daily Kos Global Expats.


Link: http://www.dailykosbeta.com/user/Daily%20Kos%20Global%20Expats/
PS: Please feel invited to join Global Expats which is open to everyone. Just send an email to us to receive an invite: democratsramshield@yahoo.com
(Cross posted by author from the Daily Kos.)