Monday Open Thread…
Feel free to post links to stories you're watching today…
Just a little blast from the past here from my days living in NYC. When I lived in the Big Apple, there was nothing like seeing the bizarre and often tasteless tabloid daily newspaper headlines. These are now legends.
FORD TO CITY: DROP DEAD

(Daily News, 1975)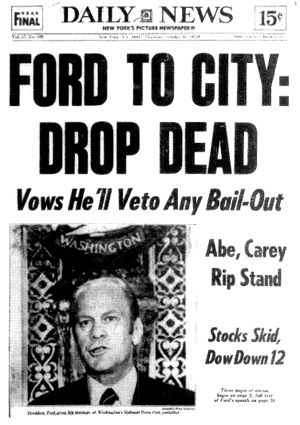 Notes: New York City had been seeking federal help to get out of its fiscal crisis. "Drop dead!" is a Yiddish-ism and President Gerald Ford never actually said the words, but the headline was powerful enough for New York City readers. Ford was not re-elected.
HEADLESS BODY IN TOPLESS BAR

(New York Post, 1982)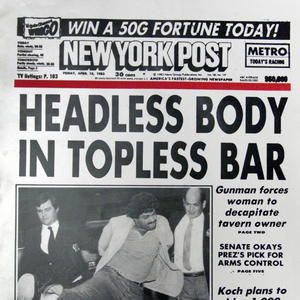 Note: It's a matter of historical record that the headline was written by then-managing editor VA Musetto (who is today The Post's film editor and Cine File columnist).
MARLA: 'BEST SEX I EVER HAD' (with The Donald; couldn't find this image)

(Post, 1990)