Prop 8-supporting pastor bagged on multiple child molestation charges
Isn't it always the sanctimonious Godly Perverts — who make the most noise about "protecting" marriage from loving same-sex couples — the ones who spend time engaging in horrific acts with those unable to grant consent to any of his urges. (Sac Bee via Queerty):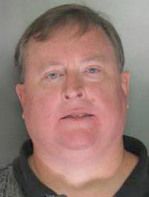 The pastor of the Rio Linda Baptist Church is being held in Sacramento County Main Jail on $6 million bail, charged with multiple counts of sexual child molestation.

Citrus Heights Police announced late Thursday that Tom Gene Daniels, 48, was arrested Dec. 9. Lt. Ray Bechler said police had postponed publicizing the arrest while they continued their investigation into the case.
If that isn't enough, Daniels, in addition to his role as pastor, is also a foster parent and day care provider — giving him 24/7 access to children. The crimes allegedly occurred from 2004 to 2007, and multiple victims came forward to name their assailant as Daniels.
Lavender Newswire reported on Daniels' contributions of $200 and $30 to ProtectMarriage.com. It's no surprise (as these things go the storyline hardly wavers) that the 110-member congregation at Rio Linda Baptist Church supports Daniels, officially charged with "lewd or lascivious act with a child under 14 and engaging in three or more acts of sexual conduct with a child."