Guest column by Sen. Kirsten Gillibrand: Tell The US Senate Not To Go Home Until DADT Is Repealed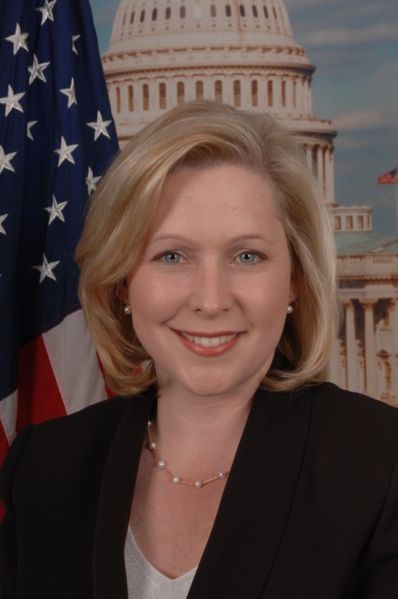 We are at the doorstep of history and we can't let this moment pass.
The House has now passed the standalone "Don't Ask, Don't Tell" repeal bill — legislation I was proud to introduce in the Senate — and momentum continues to build toward repeal. Now the Senate must get it done and we must stay in session until we do.
As Senator Reid suggested earlier this week, if we don't get to it before Christmas, we must return the week after and and take it up before the new Congress begins on January 5th.
I know that many of my colleagues are as committed to passing "Don't Ask, Don't Tell" repeal as I am. Already, the Senate standalone repeal bill has 47 co-sponsors and I believe we have the 60 votes we'll need to overcome a Republican filibuster. With
a new poll
showing almost 80% of Americans believe that gays and lesbians should be able to serve openly in our armed forces, the least Republicans and Democrats in the Senate should be able to do is come together and repeal this corrosive and un-American policy.
But an obstructionist group of Republicans are determined to scuttle any and all business the American people have sent us to Washington to do. We need to let them know that nothing will keep us from fighting for equal rights for all Americans willing to risk their lives for our country or passing health care for the 9/11 heroes, a fight I am also leading in the Senate.
Thanks for all your advocacy on this important issue.
I've been moved by all the support I've received since
I wrote about my meeting with Lt. Dan Choi in June 2009
. That meeting was eye opening for me and really set me on this path toward fighting for repeal of this unjust policy. I wish Dan a swift and full recovery. He has served our country bravely and has been an inspiration to me and so many others.
When the Senate finally votes on this standalone bill, my vote will be in honor of Lt. Choi and all of our brave LGBT men and women who simply wish to serve openly and honestly in our military.