SLDN files complaint against gov't — reinstate three service members booted under DADT
A complaint was filed in U.S. District Court in San Francisco today by Servicemembers Legal Defense Network (SLDN) and Morrison & Foerster LLP calling for the reinstatement of three service members discharged under DADT. The filing argues the current law and the regulations, policies, and guidance that implement it, are unconstitutional. From the document:
This is a civil action to reinstate plaintiffs Michael D. Almy and Anthony J. Loverde into active duty in the United States Air Force, and to reinstate plaintiff Jason D. Knight into active duty in the United States Navy, following the plaintiffs' unlawful discharges from their respective branches of the military by defendants on account of the federal law colloquially known as "Don't Ask, Don't Tell," concerning gay, lesbian, and bisexual armed forces service members ("DADT").

2. This action is also brought to declare unconstitutional the discharges of plaintiffs Almy, Loverde, and Knight under DADT, and to declare the DADT statute, 10 U.S.C. § 654, and the regulations, policies, and guidance that implement it, unconstitutional on their face.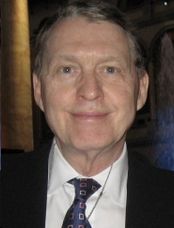 SLDN's Executive Director and Army Veteran Aubrey Sarvis:
"This filing is a shot across the bow as we prepare to pursue and sustain an aggressive far reaching litigation strategy if the Senate fails to act this month to repeal the law. This dispute can be resolved by Congress or by the courts. With this filing we put Congress on notice that a cadre of service members and our national legal team stand ready to litigate strategically around the country. The plaintiffs are three service members who want to serve their country again. They represent some of our best and brightest who were fired because of who they are, despite their decorated records. More than 14,000 have already lost their jobs and the investigations and discharges still continue. We are also preparing litigation on behalf of young people who would enter the armed forces to serve our country but for this terrible law. Another suit we're working on involves clients discharged under 'Don't Ask' who want to enter the reserves or a guard unit, and we plan to file such cases early next year if Congress fails to act. Clearly there is an urgent need for the Senate to act on legislation this week."

Statement by Morrison & Foerster's M. Andrew Woodmansee:

"Today we are asking the Court to allow these three brave Americans to fulfill the commitment they made years ago when they joined the military. They simply want to serve their country, and it is fundamentally un-American to refuse their service merely because they are gay — especially when our all-volunteer military is stretched thin as we fight wars in both Iraq and Afghanistan. Throughout our nation's history, citizens have turned to the courts to remedy injustices when Congress would not act. If the Senate will not meet its obligations by ending this unconstitutional law, we will ask the Court to step in to protect the rights of my clients as well as all men and women who wish to serve this country in the military."
The AP's Lisa Leff spoke to one of the plaintiffs:
"I don't feel like I'm going up against the military, I really don't. I just feel like this is a necessary step for doing away with this policy," said former Air Force Staff Sergeant Anthony Loverde. "I believe the military, the majority of troops I've served with and those who have been studied to death are with us."
At LGBTPOV, Karen Ocamb spoke to Dan Woods of White & Case, the law firm handling the Log Cabin Republican's federal lawsuit
"Major Almy and Sgt. Loverde were witnesses at our trial and the court's opinion in our case described their testimony and praised their credibility so our lawsuit has helped theirs. We were aware that this was coming and have had conversations with Major Almy and the lawyers for the three service members. Their lawsuit should not have any direct impact on ours, although it may provide additional ammunition to those seeking repeal in Congress. The update on our case is straighforward: we won, the government appealed, and the government's opening brief is due January 24

If repeal does not pass in this Congress, there are many possibilities, one of which might be to ask the government to withdraw its appeal but the chance of that happening would be slim, in my view."
More about the plaintiffs and background below the fold.
Via SLDN:
ABOUT THE PLANTIFFS:

Plaintiff Michael D. Almy

served for thirteen years in the United States Air Force, including four deployments to the Middle East. He is a highly trained communications officer. During his thirteen-year Air Force career, former Major Almy received numerous military awards and decorations. In 2006, he was discharged from the Air Force under DADT.

Plaintiff Anthony J. Loverde

served for seven years in the Air Force. He is a trained C-130 Loadmaster and Precision Measurement Equipment Laboratory Technician. During his seven-year Air Force career, former Staff Sergeant Loverde received numerous military awards and decorations. In 2008, he was discharged from the Air Force under DADT. He is currently a contractor serving in Iraq, doing effectively the same job with many of his old coworkers, as an openly gay man.

Plaintiff Jason D. Knight

served for a total of five years in the United States Navy. He is a trained Cryptological Technician Interpretive, Linguist. During his five-year Navy career, former Petty Officer Second Class Knight received numerous military awards and decorations. Mr. Knight has the unique distinction of being discharged twice under DADT. In 2005, he was discharged from the Navy under DADT. Mr. Knight was recalled to active duty in 2006 but was discharged again in 2007 under DADT.

AWARDS/DECORATIONS: Michael D. Almy

–Distinguished graduate, Air Force ROTC – 1992

–Officer of the Year for the entire group – 1999

–Air Force Achievement Medal – April 1999

–Air Force Commendation Medal – 1998

–Air Force Commendation Medal – February 2000

–Air Force Commendation Medal – October 2001

–Joint Service Commendation Medal – July 2003

–2004 Lt. Gen. Leo Marquez Communications-Electronics Award, Field Grade Manager Category

AWARDS/DECORATIONS: Anthony J. Loverde

–Air Medal with 1 oak leaf cluster

–Air Force Commendation Medal

–Air Force Outstanding Unit Award with 3 oak leaf clusters

–Air Force Good Conduct Medal

–National Defense Service Medal

–Global War on Terrorism Service Medal

–Air Force Overseas Ribbon: Long

–Air Force Expeditionary Service Ribbon with Gold Border

–Air Force Longevity Service

–Air Force NCO PME Graduate Ribbon

–Small Arms Expert Marksmanship Ribbon with 1 service star

–Air Force Training Ribbon

–Distinguished Graduate, Basic Loadmaster Course

–Distinguished Graduate, Airman Leadership School

–Airman Below-the-Zone promotion *Early promotion

AWARDS/DECORATIONS: Jason D. Knight

–Navy and Marine Corps Achievement Medal

–First Good Conduct Medal for Period Ending April 3, 2004

–National Defense Service Medal

–Global War on Terrorism Service Medal

–Navy Pistol Markmanship Medal

–Armed Forces Reserve Medal 2/"M" Devise

–Navy Good Conduct Medal

–Navy Rifle Sharpshooter Ribbon

–Sea Service Deployment Ribbon

–Navy and Marine Corps Overseas Service Ribbon

–Global War on Terrorism Expeditionary Medal

–Member served in Imminent Danger Pay Area from September 11, 2006-April 18, 2007

–Mobilized in Support of Operation Enduring Freedom

LEGAL BACKGROUND

:

The legal team will ask the Court to apply the so-called Witt standard and order that the plaintiffs be reinstated. In the case of Air Force Maj. Margaret Witt, the United States Court of Appeals for the Ninth Circuit – which governs the Northern District of California – held that discharging a service member violates the Constitution unless: (1) the government advances "an important governmental interest;" (2) the government shows the intrusion "upon the personal and private life" of a service member "significantly furthers that interest;" and (3) the government shows the intrusion is "necessary to further that interest."

Legal team biography: M. Andrew Woodmansee, Partner, Morrison & Foerster:

Legal team biography: Aaron Tax, Legal Director, Servicemembers Legal Defense Network: http://bit.ly/b2aCNm