Audio and pix: appearance on WUNC's The State of Things to discuss bullying, discrimination
I'm closing out the day with something a tad less intense than the machinations at the White House. As I mentioned earlier, I was on WUNC's The State of Things with Frank Stasio today. This was the topic (I took these photos with my Droid):



Caitlin Breedlove and her partner Shorlette Ammons. They were the couple ejected from Cameron Village Shopping Mall for "showing affection."
A recent spate of gay teen suicides has rocked the nation's conscience about the struggle of young homosexuals. The opportunity for gays to serve openly in the military is closer than ever before. Here in North Carolina, there was a recent incident at Raleigh's Cameron Village involving bigotry against a lesbian couple. Host Frank Stasio will talk about the issues facing gays today with Caitlin Breedlove, co-director of Southerners on New Ground; Steven Petrow, a writer on gay issues and author of "The Essential Book of Gay Manners and Etiquette" (Harper Collins/1995); Pam Spaulding, editor and publisher of the LGBT advocacy blog, "Pam's House Blend"; Chapel Hill High School teacher Tom Greene; and Elaine Donnelly, founder and President of the Center for Military Readiness.
I had no idea Elaine Donnelly was going to be on; I would have told Frank to add me to that segment to blow that biddy out of the water. I left after my segment of the program, and she was on the last portion of the hour with Steven Petrow, so I haven't heard what she bleated.
But the program is now up for everyone to hear.
Caitlin and I were on with Steven for the first two segments, and it was a wide-ranging discussion about what happened at Cameron Village – she and her girlfriend were told to leave the shopping center for showing simple affection – a peck on the cheek. Within 72 hours of a social networking maelstrom of emails, tweets and Facebook communication, York Properties, the owner of Cameron Village, cried uncle and agreed to mandate diversity training for its security and to establish a written policy on a non-discriminatory customer environment. The couple also received a letter of apology.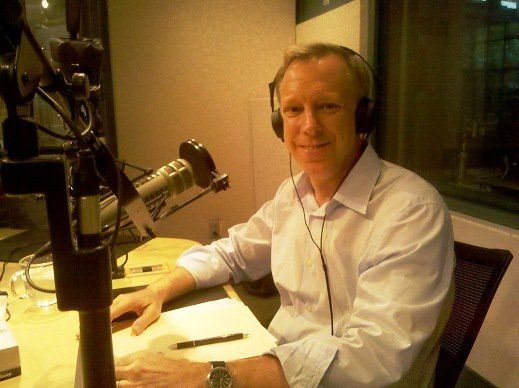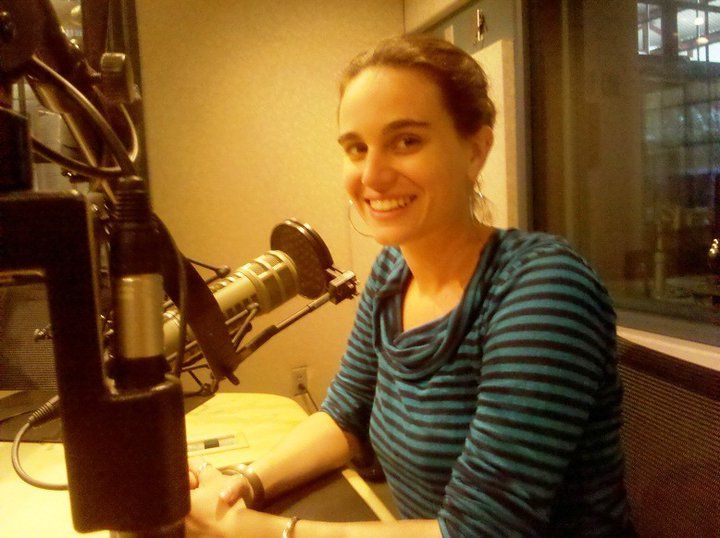 We also discussed the importance of being out in the community, and to model living out of the closet for young people, particularly those who are feeling vulnerable and unsupported. This is particularly difficult in less progressive places where a couple in the position Caitlin and her partner were in may have said nothing.
On a side note, mellifluous-voiced Frank Stasio is not only a talented host, he takes the word "host" very seriously; he brought me hot tea in an exquisite tea service set! Check this out: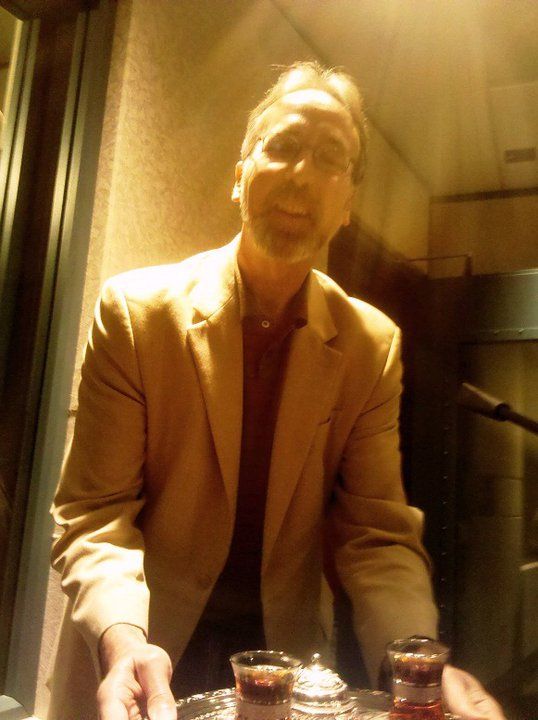 On the right: Later in the afternoon, I met up with Arshad Hasan, executive director of Democracy For America. We had a great chat about politics and races to watch for the midterms as he travels around the country during the home stretch. I wish I could adequately retell his hilarious encounter with Christine O'Donnell (he was trapped in a green room with her while waiting to do a satellite interview on Olbermann from Philly). He'll have to perform that one on video — he had me in stitches.