Letter to SLDN clients and military community from Aubrey Sarvis
Servicemembers Legal Defense Network (SLDN), in light of the federail ruling to halt the enforcement of DADT, has issued a communication to all of its clients and active duty personnel.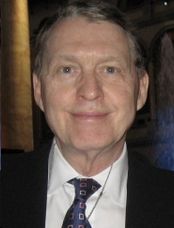 Letter by U.S. Army Veteran and SLDN executive director Aubrey Sarvis:



Dear friend,

The headlines are everywhere on the federal court order placing an immediate stop on all investigations and discharges under "Don't Ask, Don't Tell." But DADT remains a risk, and service members should not come out.

This interim period is dangerous. We need to put the safety and well being of gay service members first, and become realistic. Lesbian, gay, and bisexual service members continue to remain vulnerable under DADT.

SLDN re-issued its warning this morning to active-duty service members, including those in the reserves and the national guard, to know they're at risk. We have clients under investigation and facing discharge right now. We'll be monitoring each case over the coming days. Anyone in the armed forces with questions or concerns should call our hotline or visit www.SLDN.org/StillAtRisk.

A few weeks ago, in the case of Log Cabin Republicans v. United States, Judge Virginia A. Phillips held that "Don't Ask, Don't Tell" is unconstitutional because it violates the First and Fifth Amendment rights of lesbian, gay, and bisexual service members. In response to a request by the Log Cabin Republicans, Judge Phillips ordered a military-wide injunction, preventing the military from investigating or discharging service members under DADT.

So what happens now?

The Obama Administration has two decisions to make. First, it must decide if/when it will appeal the decision finding DADT unconstitutional. Second, it must determine if/when it will ask that the injunction not be enforced pending an appeal.

It is becoming more and more clear that the Obama Administration intends to seek a stay to this injunction and it is going to appeal the decision.

As reported by CNN this afternoon, the Obama administration is expected to appeal the federal judge's ruling: "sources familiar with the government's plans expect a motion for an emergency stay to halt the injunction to be filed first with Philips as a matter of procedure. If she rejects it, as expected, the request for an emergency stay would accompany the formal appeal to the Ninth Circuit Court."

We do service members a disservice by suggesting to them that DADT has gone away for good.

The President needs to deliver on his promise to end DADT this year. DADT may well be tied up in the courts for some time. It will remain the law unless the U.S. Senate acts in December and we have certification by the White House and Pentagon shortly thereafter.

We will continue to urge gay and lesbian service members to not come out; it is not safe to do so.

Service members need finality. We urge the U.S. Senate to act swiftly next month on repeal when they return to Washington.

Aubrey Sarvis,

U.S. Army veteran and SLDN executive director

P.S. Yesterday's decision showed respect for the sacrifices of all servicemembers, LGBT and straight. Now, you can show your support too by participating in SLDN's Veterans Day project! Visit www.sldn.org/VetsDayVideo to sign up and learn more.