The WaPo's justification for Tony Perkins op-ed: it held a liveblog with Dan Savage
I sh*t you not.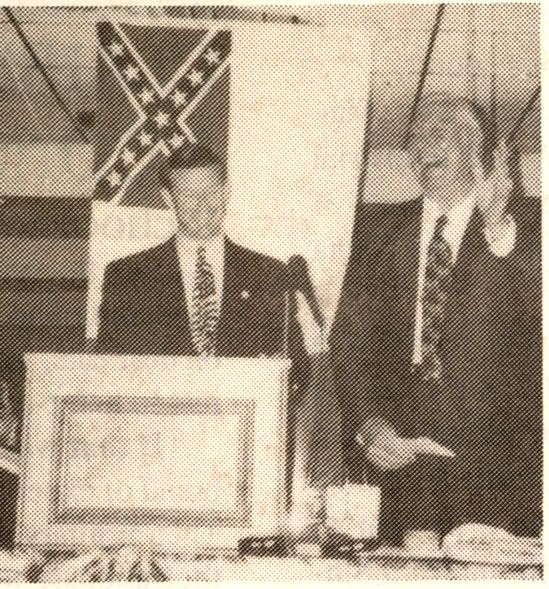 If you want to get an idea of what the WaPo thought the "balance" that the homophobic, fact-free op-ed screed of Tony Perkins was supposed to offset, take a look at this exchange GLAAD had with the WaPo on Twitter (courtesy of GLAAD's Richard Ferraro):
Please see exchange below between glaad/WaPo on Twitter today. They point to a live chat with It Gets Better as justification for the Perkins op-ed.

GLAAD's initial tweet:

The @WashingtonPost Gives Platform to Anti-Gay Activist http://bit.ly/crX6q5 #LGBT #gay

Washington Post reply:

Hi @glaad, we're working to cover both sides. Earlier, we hosted Dan Savage of It Gets Better in a live chat. http://wapo.st/aA8SXX

GLAAD's reply:

@WashingtonPost There are not "both sides" to this issue. Teen suicide isn't a debate-it's a tragedy. http://bit.ly/crX6q5 #LGBT
Is this what American mainstream journalism has come to? Jon Meacham and Sally Quinn, for the paper's "On Faith" column, didn't even bother to Google Tony Perkins or check his sources.
You know, the Tony Perkins who "couldn't recall" hanging out with/speaking to the Council of Conservative Citizens (photo), declared a hate group by the SPLC. Apparently he passes muster even though Perkins procured the mailing list of former Ku Klux Klan Grand Wizard David Duke.
Four years ago, Perkins addressed the Louisiana chapter of the Council of Conservative Citizens (CCC), America's premier white supremacist organization, the successor to the White Citizens Councils, which battled integration in the South. In 1996 Perkins paid former Ku Klux Klan Grand Wizard David Duke $82,500 for his mailing list. At the time, Perkins was the campaign manager for a right-wing Republican candidate for the US Senate in Louisiana. The Federal Election Commission fined the campaign Perkins ran $3,000 for attempting to hide the money paid to Duke.

…Six years later, in 2002, Perkins embarked on a campaign to avenge his mentor's defeat by running for the US Senate himself. But Perkins was dogged with questions about his involvement with David Duke. Perkins issued a flat denial that he had ever had anything to do with Duke, and he denounced him for good measure. Unfortunately, Perkins's signature was on the document authorizing the purchase of Duke's list. Perkins's dalliance with the racist Council of Conservative Citizens in the run-up to his campaign also illuminates the seamy underside of his political associations.

You can contact the Washington Post "On Faith" editors here: onfaith@washingtonpost.com
See:

* WaPo gives Tony Perkins space to spew homobigotry and junk science