NC legislator e-blasts a bigot eruption referring to 'queers' and 'fruitloops'
UPDATE: Reply from the NC Dem Party is below the fold.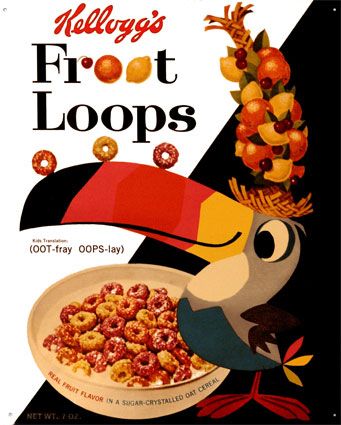 First the good news – Equality NC is going to recognize NC House Speaker Joe Hackney at the 2010 Equality Gala this year (Saturday, November 13), for his work as a legislative champion for equality.
The bad news: his colleague, NC State Representative Larry R. Brown (R) is a bigot. And he's not afraid to hit that "send" button in his email client to tell the world about it. (News & Observer):
Rep. Larry Brown sent his fellow House Republicans an e-mail last week where he referred to gays as "queers" and "fruitloops."

Brown was responding to an e-mail House Minority Leader Paul Stam of Apex sent to members of his caucus about House Speaker Joe Hackney getting an award from the Equality NC Foundation, a gay-rights group.

Brown sent his reply to nearly 60 e-mail addresses. "I hope all the queers are thrilled to see him," said the message dated Sept. 27. "I am sure there will be a couple legislative fruitloops there in the audience."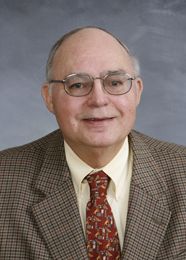 Are you surprised when you click over to Brown's official state page, who represents the 7th District (Davidson, Forsyth), that this man looks like the stereotype of someone afraid of the change in his South; he's part of the the past that is dying off in our General Assembly, his allies in bigotry starting to dwindle.
The recipient of the email, NC House Minority Leader, Rep. Paul "Skip" Stam (R-Paul.Stam@ncleg.net) is another elected bigot who was clearly upset that this email leaked beyond the 60 intended recipients, saying Brown should apologize only to "those who got the e-mail and were offended." ROTFLOL!
Ian Palmquist, executive director of Equality North Carolina, said Brown should apologize for using anti-gay slurs.

"I think it's disgusting to see a member of the legislature talking about his own constituents and fellow North Carolinians that way," Palmquist said. "I would hope that he would apologize and his colleagues would speak out about that kind of bigotry."

Brown did not return telephone calls today.
Anyone feel like politely tickling Brown's inbox since he's not answering his phone? BTW, he's running for re-election unopposed.
Email: Larry.Brown@ncleg.net

Phone: 919-733-5607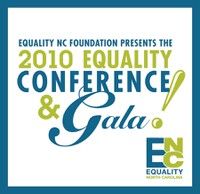 And please register to honor Rep. Hackney at the 2010 Equality Conference & Gala. This statewide event brings people together for a day full of cutting-edge policy discussions and activist skills training, followed by our evening celebration of our collective achievements. The conference will once again take place at the Elliott University Center on the beautiful campus of the University of North Carolina at Greensboro, and the gala will take place at the Empire Room in downtown Greensboro.David Young, Chairman of the NC Democratic Party (via email):
Dear Friends,

Overt bigotry and name-calling. That is the North Carolina Republican Party of 2010.

I'm not sure if you've seen it, but news has just broken across the North Carolina that Republican state Representative Larry Brown of Kernersville used some of the most callous and juvenile language possible in an email to other members of the Republican caucus about an upcoming Equality NC event.

In his email, he refers to tax-paying and hard-working citizens in a derogatory and demeaning tone that conjures up images of a different era in North Carolina politics – an era we should be completely past.

The people he chooses to childishly mock are his constituents. They are his neighbors. They are the people who pay his salary.

It's completely disrespectful, and Representative Brown should apologize immediately.

Thus far, he has refused to do so.

Worse yet, Republican Minority Leader Skip Stam defended Brown according to the Raleigh News & Observer, saying, the only people Brown should apologize to are those who got the e-mail and were offended."

Well, I'm offended. To think, these people want to lead our state. Lead it where exactly? Backward.

Help us stand up to these schoolyard bullies. Please go online today and join the North Carolina Democratic Party's Moving North Carolina Forward campaign. You can volunteer by clicking here or make a secure online contribution HERE.

Help us get the vote out so we can get rid of elected officials who still think discrimination is a joking matter.

Sincerely,

David