NC: Is the Greensboro N&R hiding behind state DOMA to exclude gays from its wedding contest?
UPDATE: That was fast; after I posted and Tweeted, the editor of the News & Record has reconsidered and same-sex couples who want a commitment ceremony can enter the contest.

http://www.news-record.com/nod…
John Robinson September 20, 2010 – 10:47 am EDT

I hear you, Pam and ascensions. We and our partners talked about this issue as we were planning the wedding project. We knew it could be contentious. We decided to take a traditional approach to the wedding because we hadn't done this before and weren't sure how everything would work. As part of that, we settled on following the state laws as it applies to marriages.

But you raise good points. If a same-sex couple wants to have a commitment ceremony, I encourage them to send me an email at the address on this blog's home page and I'll make sure that the request will be considered.
Here is the link to Robinson's page to send email. I'm glad to hear that commitment ceremony same-sex couples will be considered in the contest. Now that wasn't hard, right?
---
This is one of those local stories that has to get out there because it shows the cultural shift of inclusion of LGBTs into daily life is hit and miss not just from state to state, but from city to city.
Take these various local couples and wedding contests or notices in the paper of couples marrying. Including LGBTs is a breakthrough because these are your neighbors, fellow readers of the regional newspaper. Visibility matters and the editors of those newspapers have to make some tough decisions in a difficult economic climate about whether to "rock the boat" for the sake of fairness.
The Greensboro News & Record is "throwing a wedding for one lucky couple in the Piedmont Triad," announced on the N&R's Editor John Robinson's blog page. The text:
When you're planning a wedding, you want it to be perfect - sparkling diamond, exquisite cake, beautiful ceremony and joyous reception.

The News & Record and Proximity Hotel want to help someone get that perfect wedding.

We are throwing a wedding for one lucky couple in the Piedmont Triad. Tell us what makes your love story special, and it could be yours.

Everyone else, you're part of this, too. We want you to vote for your favorite couple.

When I say "throwing a wedding," I mean pretty much everything, from the invitations to the dress to the ring to the cake to the reception. We're even providing the honeymoon. You just need to get to the ceremony on time.

The co-sponsors are impressive:

* Schiffman's Jewelry for the ring;

* Extra Ingredient for the wedding registry and china;

* Ashleigh's Fine Paper for the wedding planning and invitations;

* Ollie's Bakery for the cake;

* Dr. Mark Hyman for teeth whitening;

* Merle Norman for make-up;

* Dawn's Bridal for the gown;

* Letia's Bridal for the tuxedo;

* Plants and Answers for the flowers;

* AAA Travel for the honeymoon.

The Proximity Hotel will host and provide the rehearsal dinner, wedding ceremony and reception.

Classy.

The rules are simple. Beginning today and running through Oct. 17, we are accepting nominations here. (The application process is online only.) Both the prospective bride and groom write their love story and answer a few questions.

You must be at least 21 years old, and you must be single. (Sorry, renewing your vows doesn't count.)

By the end of October, a committee will narrow the nominees to five couples, who will then be featured in the newspaper. The community will vote online to select the couple that will win the wedding.

We'll announce the winner Nov. 14. The wedding is scheduled for Feb. 5, just in time for Valentine's Day.

So, tell us your love story and let us do everything else short of saying "I do."
This caught the eye of local Triad resident, Liv Jones of Greensboring, who blogged "News & Record's Wedding Contest, Un-Friendly To Gays?" She wrote me to ask what I thought about the contest.
More below the fold.My response:
We can call attention to it, but the paper does have the legal fig leaf – we cannot marry in NC. They specifically are talking about a wedding. This is in contrast to the "how you met your spouse" contest the N&O had (Kate and I took 2nd place). That paper chose to leave a wide berth for eligibility. The News and Record clearly didn't want gays and lesbians to participate by eliminating commitment ceremonies and such.

That's the story. The N&R thinks that the law as it stands protects it from criticism.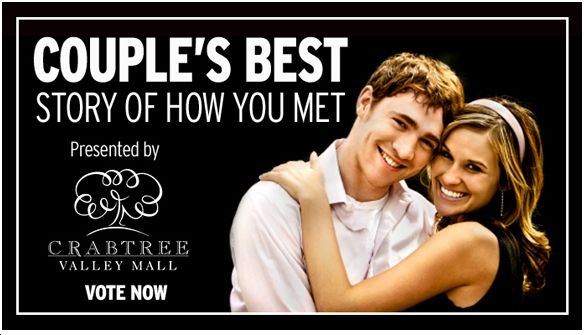 What I am referring to is the Raleigh News & Observer's recent Couple's Best: the story of how you met contest. The prizes (gift cards) made it possible for gay and straight couples to enter since "marriage" and "wedding" were not part of the contest's concept.
So technically, the News & Record is in the clear because the state law's on its side. And when Liv wrote the editor in the comments to answer her question about whether the contest was gay-unfriendly, she received this response from John Robinson himself, along with these remarks from others.
John Robinson September 19, 2010 – 2:57 pm EDT

Sorry, but a N.C. wedding license is required.

Reply To This Comment

retiree September 19, 2010 – 4:58 pm EDT

Lots of things in life are offensive to people, but last I checked saying something that is offensive is not a crime. Some people might find your comment offensive, but you still have a right to your own beliefs.

Reply To This Comment

flight105 September 19, 2010 – 5:26 pm EDT

Sodomite "unions" are not marriages anyway, regardless of what some activist judge says.
Nice. But the N&R is in the legal clear. The question is whether the newspaper wanted to have an inclusive contest or not. It's not structured to legally accommodate same-sex couples since the wedding is to take place at a local hotel that is one of the sponsors of the contest, and we cannot legally marry in NC.
Now could the hotel and N&R restructure the contest to legally marry a heterosexual couple or perform a commitment ceremony for a same-sex couple? Yes, they could; it chose not to (or didn't think about it) in planning the concept.
The person (civil or religious) performing the wedding is not listed as one of the sponsors/prizes. We do have gay-affirming churches willing to perform same-sex ceremonies in NC, so that's not an issue.
The newspaper made a choice to restrict its contestant pool; only the editor can say whether this was an oversight or intentional, and whether malice or fear was intended in the decision. Making note of how two newspapers handles inclusion is a legitimate topic of discussion. What does it say about the culture of the Triad vs. the Triangle? Is the newspaper in tune with its readership? I'll invite Liv to come over and comment.
But these are interesting times; discomfort and decisions that may be made based on ignorance or assumptions that local businesses will object or readers will cry out en masse about inclusion are the kind of discussions that are necessary. And they should be civil discussions because we are talking neighbor to neighbor at this level.