Mike Signorile interviews WND's Farah – on Coulter's 'betrayal': 'My Eyes Have Been Opened'
Man, Joe Farah's minions at WND must have to spend a lot of time mopping his phone and keyboard because of his untethered spittle-filled tantrums over conservatives defecting on the issue of marriage.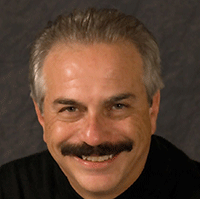 Mike Signorile had him on the show and it was a doozy. You can hear it at The Gist. Mike:
Farah eventually admitted that the left was right all along about Coulter and her lies ("My eyes have been opened") and had to acknowledge that his comrades on the right — from Coulter and Laura Bush to Glenn Beck and Elisabeth Hassellbeck — are now shifting on support for gays ( he said conservatives always "give up.")

He also seemed a little bewildered about Prop 8 and its future when I suggested that the people might well vote for marriage soon as polls are shifting across the country. The right's mantra of course has been that the people were usurped by the judges, but now would they accept it if people voted for marriage? No, he said, but clearly realizing he was contradicting himself. At that point, he turned to Jesus.
Bwahahahahaha…FAIL, Farah. Jesus won't help you on that one.
UPDATE: GOProud rubs it in…lol.

In Case You Missed It: World Net Daily's Joseph Farah Comes Out of the Closet – Admits He Isn't a Conservative

Farah Makes Admission during another Gay Stop on His Current Self-Promotion Tour

To Hear the Audio: http://www.signorile.com/2010/08/wnds-farah-my-eyes-have-been-opened.html

(Washington, D.C.) – While on the Michelangelo Signorile Show attacking Ann Coulter's appearance at Homocon 2010, World Net Daily's Joseph Farah admitted that he wasn't a conservative. In response, Christopher R. Barron, Chairman of GOProud's Board, issued the following statement:

"I am sure the irony of going on a left wing gay show to complain about Ann Coulter speaking to a right wing gay group is lost on Mr. Farah, but it isn't lost on the rest of us. His appearance on the Signorile show was his second appearance on a gay radio show in the last few days. Apparently, only Ann isn't allowed to speak to gay audiences.

"It is, however, good to see that Farah has finally come out of the closet and admitted that he isn't actually a conservative; and there was no better spot for Farah to finally come out of the closet than on the left-wing Signorile Show on Sirius' gay themed channel – OutQ."