Blogmistress hello from the Big Apple — and thank you, David Mixner
I'm on the road for a while, with my first stop in NYC for a couple of days; as I mentioned a bit ago, my brother and I are going to our first baseball game at the new Yankee Stadium on Saturday.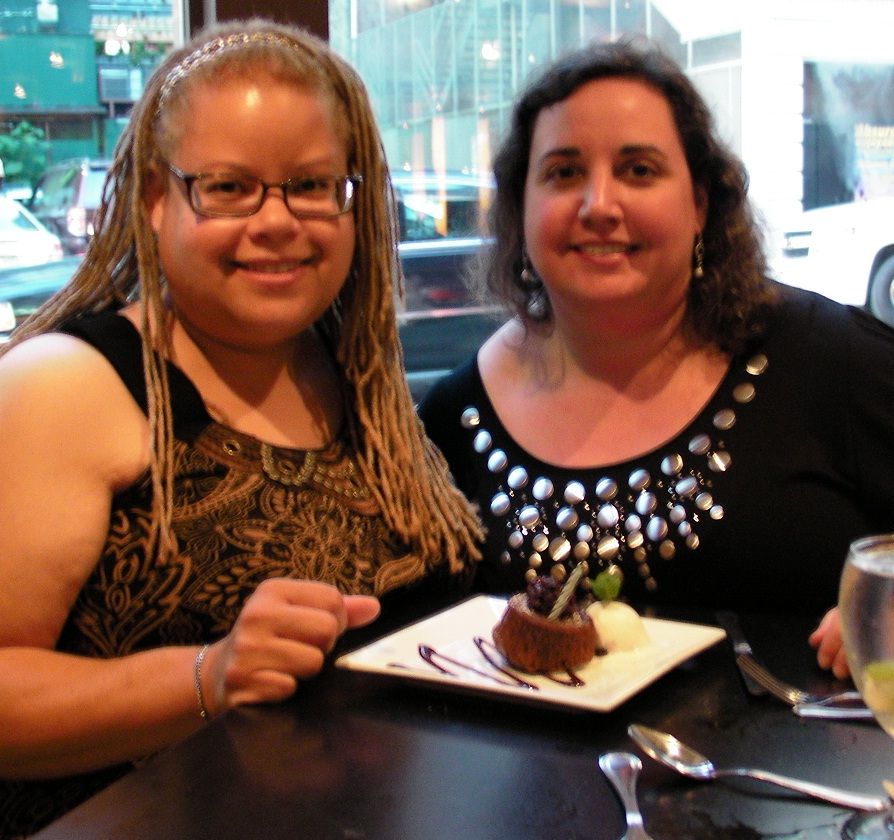 Tonight Kate and I had dinner with LGBT activist, author, and all-around legend, David Mixner. We've corresponded for a long time but this was the first time we've met, and it was like getting together with an old friend.
We went to one of his favorite places, the Glass House Tavern in the Theatre District (highly recommended; I had a mimosa, of course), and he was kind enough to celebrate our anniversary with a wonderful evening of dinner and conversation. I'm glad to see him up and about and feisty as ever. (Oh the filthy, hilarious insider stories he shared that I absolutely cannot repeat on this family-friendly blog, lol). We were in stitches all night long. We will treasure the autographed copies of his books Strangers Among Friends and Brave Journeys: Profiles in Gay and Lesbian Courage that he surprised us with.
Next up some family visit time and we'll head home, and I'll be off to Netroots Nation, where I keep getting invitations to serve on panels for some reason…but here are the ones I'm on so far:
Speaking of NN, here's a kind of odd thing that turned up on Twitter (click the link below to see what Sum of Change means:
@Pam_Spaulding is so awesome @Netroots_Nation had to list her twice to give due respect… http://tweetphoto.com/32833791
***
While I am on the road, bear with me emailers. it may be a while before I get to all of it. One big consolation is that ace LGBT blogger at the Great Orange Satan, Scott Wooledge, aka Clarknt67, will be guest blogging on the front page while I'm intermittently posting.
***
And on Tuesday, if you surf over to The Rude Pundit, I've been invited to contribute a rude, nasty blog entry. This will be my third turn serving up rudeness for RP. It will be hard to top my last guest spot — the 2007 entry: Big Black Buck Bl*wjob.