Pentagon Sustains Heavy Fire Over DADT Survey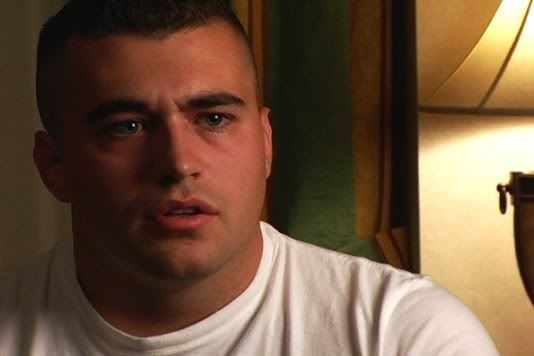 Alexander Nicholson, Executive Director of Servicemembers United
Today, advocates for repeal of the military's "Don't Ask, Don't Tell" policy took sharp aim at the survey the Pentagon finally made available for the troops on Wednesday. Alexander Nicholson, Executive Director of Servicemembers United said:
"It is simply impossible to imagine a survey with such derogatory and insulting wording, assumptions, and insinuations going out about any other minority group in the military."
Many more people took issue with a wide range of the questionnaire's language and framing. A press conference convened on Friday to address those concerns. A round-up after the fold.From MetroWeekly, Nicholoson continues:
"This expensive survey stokes the fires of homophobia by its very design and will only make the Pentagon's responsibility to subdue homophobia as part of this inevitable policy change even harder."
Citing this question as an example of the inherent heterosexist bias that permeates this survey:
"If Don't Ask, Don't Tell" is repealed and you are assigned to share a room, berth, or field tent with someone you believe to be a gay or lesbian Service member, which are you most likely to do?" (plus three additional similar questions)

Nicholson responses:
The real atrocity in these questions, which are some of the worse in the entire survey, lies in the answer choices, especially "Discuss how we expect each other to behave and conduct ourselves while sharing a room, berth, or field tent." The fact that this is even an answer choice legitimizes the completely irrational assumption or fear that gays and lesbians need to be "talked to" about their behavior and conduct, lest they misbehave by default. Also the suggestion that someone may need to "talk to a chaplain, mentor, or leader about how to handle the situation" is highly offensive. No survey would ever be allowed to get away with suggesting or implying such things about any other minority.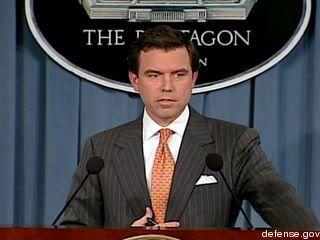 A press conference was held Friday afternoon, where Pentagon spokesman Geoff Morrell defended the study against the criticism saying, "This is the work of an incredibly respected, professional survey organization." The organization in question being Westat Corporation which has been paid a reportedly $4.5 million dollars to conduct the survey on behalf of the Pentagon.
Morell singled out Salon for criticism, taking umbrage at the editorial choice of their headline:
"Pentagon asks troops how gross it would be to shower with a gay person"
Megan Carpenter writing for Talking Points Memo (Pentagon Survey On Don't Ask Don't Tell Now Available: Raises Questions About Pentagon Priorities) deftly points out that of the 103 question survey there are endless questions that work from the pretext of problems associated with repealing the policy, and assume resistance. There are, however, no questions that addressed the potential ill-effects of the policy itself. None explore what effect discrimination that targets troops for investigation and harassment might have on morale and unit cohesion.
Pentagon spokesperson Geoff Morrell was confronted by Chris Geidner of MetroWeekly on that exact point:
His only response when asked by Metro Weekly why there appeared to be no questions regarding the current impact of DADT and DADT-related discharges on troops' morale and unit cohesion was, "I don't know. I'm sure there's a good explanation. We'll try to get it for you. I don't know."
Mike Riley writing in the Denver Post, reports active duty gay service members are skeptical about the true aim behind the survey:
"The survey is going to be turned into a weapon to show how it's going to affect morale," said an active-duty Air Force officer and a member of Citizens For Repeal, which represents several hundred gays and lesbians now in the ranks, many of them from the military's elite service academies.
Riley does point out an optimistic note for LGB troops, which still underscores the folly of this $4.5 million dog and pony show:
The officer said he had already seen several chain e-mails mocking the survey's language and questions. He also said several groups asked to provide input on the survey before it was released but were turned down.

"It's being made fun of," the officer said. "The reaction to the survey from the troop level is showing how out of touch leadership is from the subject."
In a follow up report, Carpenter writes:
When quizzed about the development of the survey questions, Morrell admitted that they didn't consult with advocacy groups about the design of the survey, leaving that to the professionals at Westat.
In truth Joint Chief Mike Mullen's attention was drawn by Senator Claire McCaskill as far back as February about the problems incumbent on getting an LGBT perspective on this issue. From the DADT Senate hearings:
McCaskill: "Here's my problem, we now have established we have gays and lesbian Americans serving in the military, that they are not broadly causing any broad disciplinary or moral problems, that we welcome their service.

The issue is not whether or not we have gays and lesbians serving in the military, it's whether or not we talk about it. So, how are you going to get their input in this survey?"


Mullen: "Well, actually, I mean, my take on that is…, hang on a second… [long pause] um… It think we would have to look very carefully at how we would do that."
It seems clear as day, if any attempt was made to engage the LGB servicmember community perspective at all, they have failed.
In fact, there exists no evidence that LGBT servicemembers community was at all consulted. Despite requests to be forwarded an advance copy of the survey, Westat and the Pentagon declined to bring the leading DADT advocacy group Servicemembers Legal Defense Network into the fold. Likewise, Citizens for Repeal reports requests to review the questionnaire in advance of its release were refused by the Pentagon.
Servicemembers United also released a statement (PDF):
Servicemembers United received several confidential reports during the drafting and revision of this survey that the survey was potentially being skewed in an unfavorable direction through flawed design. Servicemembers United raised these concerns with the Comprehensive Review Working Group on multiple occasions and repeatedly asked to view and provide feedback on the survey while it was being drafted. The opportunity to lend our extensive experience and expertise in talking about this issue with conservative audiences, including active duty troops, was denied. A request to the Comprehensive Review Working Group to view a copy of the survey question after the survey had been released was also denied.
Even the usually upbeat Human Rights Campaign, who showed such enthusiasm for the compromise and repeal process just months ago, is described as having a "tepid support" for the survey in the Washington Post:
"While surveying the troops on an issue like this is problematic from the start and the questions exhibit clear bias, the fact remains that this study exists," said HRC spokesman Michael Cole. "We urge the department to analyze the results with an understanding of the inherent bias in the questions and use it as a tool to implement open service quickly and smoothly."
Good faith has been extended to the Pentagon by these groups, on behalf of all LGB servicemembers. It is a shame the Pentagon is not meeting good faith with good faith.
Pentagon Sustains Heavy Fire Over DADT Survey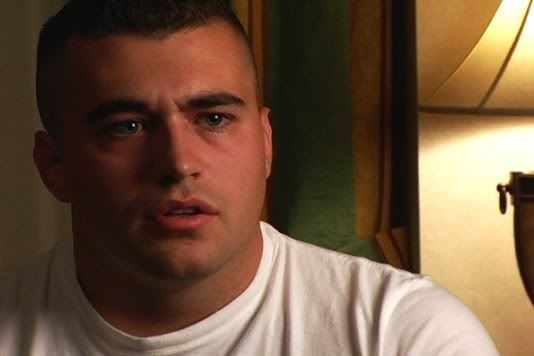 Alexander Nicholson, Executive Director of Servicemembers United
Today, advocates for repeal of the military's "Don't Ask, Don't Tell" policy took sharp aim at the survey the Pentagon finally made available for the troops on Wednesday. Alexander Nicholson, Executive Director of Servicemembers United said:
"It is simply impossible to imagine a survey with such derogatory and insulting wording, assumptions, and insinuations going out about any other minority group in the military."
Many more people took issue with a wide range of the questionnaire's language and framing. A press conference convened on Friday to address those concerns. A round-up after the fold. (more…)