Left alone by the phone, Elaine Donnelly sends SJC a letter in opposition to Kagan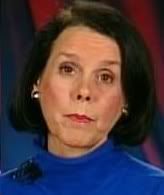 As you may have noticed, anti-gay military hack Elaine Donnelly of Center for Military Readiness was not invited by Senate Republicans to testify as a minority witness against Elena Kagan. I wonder why… Anyway, I'm sure she was sitting by the phone waiting for her phone call, her perfectly coiffed hair ready to go, with her sour, pursed lips ready to talk about all those nekkid menz showering together.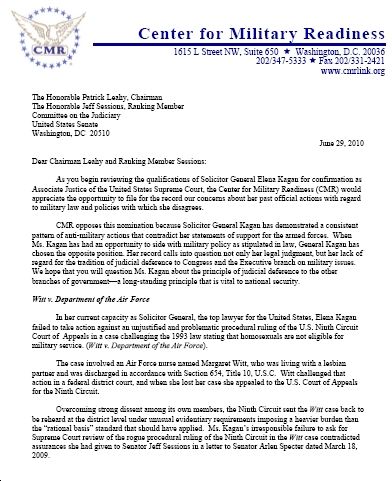 After all, the doyenne of discrimination had studiously prepared flow charts of "analysis" about the evils of straight service members suffering under "forced intimacy" with homosexuals and other vile consequences to warn the Senate Judiciary Committee about because of SCOTUS nom Elena Kagan's views about DADT.
So she sent a letter to Sen. Pat Leahy the Chairman, and Sen. Jeff Sessions, the ranking member, outlining why General Kagan has "deliberately acted in opposition to laws protecting the culture and best interests of the American military." A snippet:
Her gratuitous actions toward military recruiters during her tenure at Harvard show disturbing contempt for legal judgments with which she disagrees, as well as misplaced antagonism toward the military due to a law Congress passed.
Here's a Blend flashback classic: Elaine's sideshow during the House Armed Services Personnel Subcommittee's hearings on "Don't Ask, Don't Tell" in 2008.
2:35: CJ – Elaine Donnelly, president of the Center for Military Readiness is speaking. There is an audible burst of laughter when Donnelly throws in a "San Francisco left" phrase just for dramatic effect. Another guffaw from the crowd when Donnelly expresses her concern over gay men sharing a "cramped submarine" with other soldiers.