Michele Bachmann: don't pay taxes if ObamaCare passes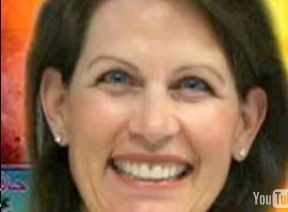 We haven't dipped into this crazy bin in a while, but Ms. Teabagger Untethered Rep. Michele Bachmann (R-MN) is obviously calling for "civil disobedience" in order to clean up the environment of wingnuts through fines and jail time. I'm on board with that one, Michelle!
The Tea Party hero is telling people not to pay taxes if ObamaCare passes. Is Bachmann fighting the good fight – or losing her grip on reality?


This isn't the first time "Mama Che" Bachmann's tried to "incite Americans to revolution," armed or otherwise, says Rick Ungar in True/Slant. If she wants to flout the soon-to-be-passed health care law, and her oath to uphold it, fine. But taxpayers shouldn't foot her salary, and generous health benefits, while she becomes "an enemy of the U.S. government."

What else fits her "civil disobedience" criteria? It is "dangerous" for Bachmann to call on Americans to "break the law," just because she doesn't like how a bill was passed, says Tom L. Williams in Liberaland. It opens the door for us to similarly protest other "illegitimate" bills rammed through Congress this way – like Bush's tax cuts.

I want Bachmann to follow through: Bachmann's "freakout" is great news for liberals, says Jonathan Chait at The New Republic. It means she and her team realize they didn't, in fact, kill the bill. In fact, "it's going to be fun" watching her "civil disobedience campaign" take shape.
Related:

* Video break: Michele Bachmann – "Sex Clinics" In Schools Will Result From Health Care Reform