Pull Up a Chair: Good News All Around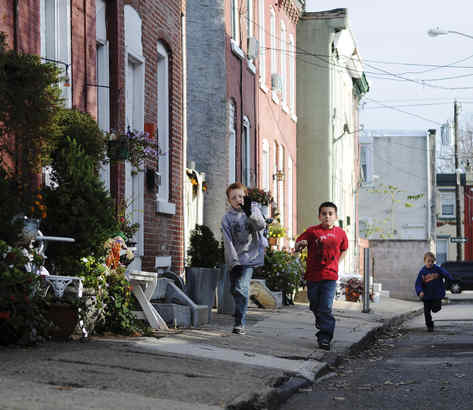 Once upon a time (because all good stories start that way), Aunt Toby "peddled flesh" for a regional staffing service (and no, we are NOT going to discuss the merits and ethics of this right now). This was during a period when the place where I lived (and still live) had gone through what anyone would consider a 'rough patch'. The major (and highest paying) employer in the area had gone from 20,000 jobs to a couple of thousand. Other employers had downsized as well. The local newspaper was full of these stories day after day after day. There was (and still is, but that is another discussion for another time) a lot of desperation, people pulling up stakes and leaving, families breaking up, long-distance commuting and so on.
But something that I learned while I was tramping through every office, small manufacturer, service business, and machine shop within my 3-county coverage area was this: While everything (at least if you read the papers) seemed to be falling apart around us, there were good news stories around. They were all much smaller businesses, but they wanted to grow and they needed people to take them there. But their stories never made it to the business page in our paper because the editors were too focused on what they considered our version of Towering Inferno. Some of those businesses I served back then are still in our area, in one case having spun off two other businesses. And now his businesses get a lot of copy. The other thing I learned back then is this: Whever you live right now is not the same place it was 50 years ago, or 20 years ago or 5 years ago and it will be completely different 5 years from now. It's all a question of embracing the good news.
In my area's case, here are some good news stories that show how much this area has changed in the past 5 years, long after 'the big money' left the area and supposedly we were left on the 'scrap heap of history':
— First Friday. A small gift/picture/framing shop pulled together all the other little shop owners and services on her block and advertised that they would all stay open in the evening of the First Friday of every month. Rain or shine, snow, sleet, you name it. Then local artists got involved because the shop owners offered to let them put up their works on First Friday. Then an artist from New York City who wanted to find cheap studio space bought a small building nearby and put in a gallery, which attracted other artists. The City agreed during the summer months to shut off a six block area to traffic, allow live music, sales of food and beverages on the street, and encourage people to dance. In the street. Now, I admit that during December and January, the crowds are a little bit smaller, but the rest of the year, especially in the summer, this is huge. Everyone comes downtown on First Friday — and oh, yes, now there is First Saturday as well.
— Farmers Market in the Park. There were other farmers markets in our area, but each one had issues with space, parking, etc. This market got started in a county park just off the interstate 3 years ago with 5 brave vendors. They now have 25, selling everything from fresh fish, meats, chicken/turkey and eggs, plants and flowers, baked goods, crafts, fruits and veggies. They hold demonstrations almost every week and events with local organizations. Some of these vendors do other farmers markets in the area during the week; all of them are new to farmers marketing through joining this market because they were closed out of the other ones due to space. In other words, there are 25 new entrepreneurs in the county because of this market.
— Training courses for solar technicians and installers at the local community college. We have had for probably 15 years, a solar company locally, which basically limped along on a small crew of people who had to travel sometimes very far to do installs because they were primarily doing large jobs like schools and libraries which could get grants. They are so busy now that they have to run classes at the local community college to 'grow their own' in terms of trained crews so that they can keep up.
— Sustainability Coalition. This group fights for: government energy saving, weatherization, job development, neighborhood development, beautification, and a healthy environment for everyone in the county. This group fights against: drilling in the Marcellus Shale. They have their own radio show sponsored at the local university radio station, a Facebook group, and lots and lots of meetings. Twenty years ago, this could not have gotten anywhere.
So, what's YOUR good news? I know it seems right now as if there is no good news, but I know if you think about what is happening at the local level, you will be able to think of good news stories to share. And oh, by the way, that photograph at the top? That's a good news story too, about a neighborhood in Philadelphia which went from what would be considered a war zone to winning the prize for 'most beautiful', through the application of elbow grease, some left over paint, and plants. The most beautiful 'lost block' in Philly
Like I said…good news stories all around.