Gay Indiana businessman will be a guest at the State of the Union tomorrow night
Trevor Yager, the owner of TrendyMinds in Indianapolis, IN, will be a guest of the First Lady at the State of the Union on Wednesday. The advertising agency has been thriving, growing by more than 200% — and doubling its staff as well as adding 15 accounts to its roster. TrendyMinds is also an NGLCC (National Gay and Lesbian Chamber of Commerce) certified gay-owned business.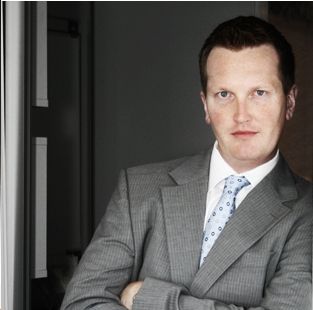 Yager's presence is to boost the success of President Obama's welcoming climate for small businesses, including the initiatives launched under the Recovery Act, or economic stimulus package. Why was he selected? I spoke with Trevor a few moments ago.
"We are a member of the NGLCC, and they reached out to us when the White House contacted the organization seeking a representative of a growing business to be at the State of the Union. We sent in a 3 paragraph statement about our business and TrendyMinds was selected."
Given Yager's company is located in the Midwest, it also represents the diversity that exists, even in states that are conservative, even so, he's under no illusions that Indiana's legislature is far behind private business in granting protections and benefits to employees.
"In Indiana there has been a marriage amendment filed in the last several sessions, and many companies here, like Lilly, strongly oppose it because they know it will result a brain drain if it passes. I also believe that we cannot have a separate but equal situation regarding marriage, but there's quite a way to go to get there. Legislation to add statewide anti-discrimination laws to the books has failed; but, the current Republican Indiana governor () promised to extend partner benefits to its gay employees — and he did follow through."
I asked him about the logistics of getting to the SOTU and what is on the agenda as a guest.
"I leave 6:30 tomorrow AM, and will be leaving at 6PM the next evening. I do know that we are attending a reception at the White House beforehand and will then travel to the Capitol to sit in the First Lady's box, returning afterwards to the White House."
And what does he think about the job the President is doing in terms of LGBT rights and policy?
I think he's doing a good job, you have to take into consideration that it is his first year and there was a lot to do. I think it's amazing that we have a president that actually listens to us. We also need to be realistic that there are forces that would rather we keep quiet, but we're not going to."
Hoosier Bil Browning blogs about this as well.