UPDATE (Feb 5): Kate and I are off to Brooklyn to attend Aunt Judi's memorial held tomorrow in Bed-Stuy; and to celebrate her life devoted to family, including many of the 75 nieces and nephews she's cared for and loved over the years. I will speak at the memorial and it will be both easy and difficult to put into words how important she has been to me. What I wrote below only scratches the surface. –P.
---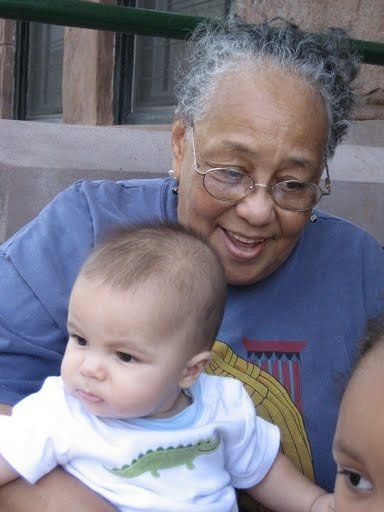 My Aunt Judi has passed on. In the last few months she battled back from two heart attacks, a stroke, and more, but she finally traveled down the path we all must follow one day.
I am sad, but at peace that this has happened, it was time. She doesn't have to fight the weakened heart (20% function left) any longer. What I am grateful for is that Kate and I were able to see her twice in the hospital, and her personality was all there, but her body was failing her.
More important was that she was able to see my nephew Mr. E a few weeks ago; she hadn't seen him since he was an infant.
Below the fold, a bit of a post I wrote back in November describing what she meant to me and my brother Tim during a rough period during our childhood.It was very therapeutic at the time to write this, during the time period of our first visit to see her in the hospital.
[T]he other reason I am here in NY is because of my Aunt Judi. In late September I received word that she had suffered a massive heart attack, and it wasn't clear she would make it. After a short period of healing, she then underwent bypass surgery. At some point thereafter she flat-lined — leaving this earth, but despite her weakened state she was resuscitated. She fell into an unconscious state for a period of time, waking up to find that she had lost the ability to speak.

And this past Friday she had a defibrillator put in –that was the day Kate and I arrived.

My mind of late has been flooded with many memories of the role she has played in the life of my late mom, brother Tim and I (never mind every niece and nephew on my Mom's side who was "raised" by Judi over the years, baby sitting, gleefully teaching them to read, sing — and play double dutch). My brother and I both enjoyed summers in NY with our cousins staying with Judi and my Aunt Sandra in their Queens home.

I'll make this lengthy family history mercifully short for you, though it could fill a book. In 1976, my parents were separated, with us left in the family home and my father moving out. Nothing particularly noteworthy on the surface because 50% of marriages fail. As the result of several enormous bad business decisions by someone who will remain nameless, our house was foreclosed on and my mother, brother and I were effectively rendered homeless. Mom's sisters came and helped packed the house up to go into storage. And we left in our '73 Ford Pinto wagon, my mom with about $100 in her pocket and each of us with a few sets of clothes and our dog Miffy and headed to NY.

Aunt Judi and Sandra opened their modest home to us, with the three of us living in one small bedroom — yes two twin beds and a rollaway bed scrunched in there, where we lived for a few years while our mom got a job, got us in school and settled into a very different life. We had a celebration when Mom had saved up enough to get us a TV (one that survived many years until my move to my current home when it was put out of its misery). Even though we had little, and I wore some of Judi's hand me downs to school, Tim and I were never ungrateful as we had a loving home with Judi and Sandra as surrogate moms who didn't mind spending time with us playing games or jumping rope or living through the chaos of the 1977 blackout, which was godawful frightening if you lived in Hollis at that time — tires squealing, police sirens, screaming — somehow we still felt safe.

Eventually mom got on her feet, lived through the horrors of divorce court (when women got a raw deal, particularly in the South), and we were able to move into Brooklyn to a small apartment on the top floor of a brownstone where my mom and I shared a bedroom and we turned the dining room into my brother's bedroom. After being in one room for a few years, this seemed a miraculous spacious arrangement. We had to leave our dog Miffy behind in Queens because 1) the stairs were too much for her aging body, and 2) my grandfather, who also lived with Judi and Sandra, was attached to her. We couldn't bear for him to be separated from her.

Anyway, those years seemed so long ago and far away, as I gazed upon my frail, ailing aunt in the ICU bed, fighting not only for life but to make herself whole again. Even though she couldn't speak, she could write on a notebook to ask for things, in the days prior to our arrival she had repeatedly written "Pam and Kate" in it to let people know she wanted to see us and needed to know how soon we would be there. One of the reasons she's beloved by many of her nieces and nephews is that we're all the children she never had. And in fact, my cousin Julie — we're the closest in age — is one of those taking care of Judi now. It's time for us to be the comfort she has been for us over the years. So many of us have traveled from around the country to see Judi in these last couple of weeks.

While diminished in physical capacity, it was clear during our visits that she is fully present and of sound mind and good humor. Her gestures and many of her expressions remind me of my own mother, who passed away in 1997. It has been both emotionally draining and uplifting — it's hard to describe that balance of feelings — to see her make small but significant gains in the few days we have been here.

Let's just say I know she's improving if she could both write and say "Bullshit!" on the pad when she was frustrated by some of the nutty family conversations around the ICU bed.

When Kate and I came out to the family (we did it by announcing we had just married in Vancouver in 2004!), there wasn't a peep. Kate had actually been once before the year before we married and weren't out as a couple to them, but Judi knew anyway. What dunces we were for thinking she couldn't figure that out, LOLOLOL. They all knew. Anyway, just before we left for NC, they took us to breakfast and we took the first "family photo" with Kate in it.

Compassion

On Sunday afternoon, we enjoyed several hours with Judi, as she looked 3x better than the first day we came by, but as it was getting close to the end of visitation, she asked for the notebook and she wrote:

"Pam and Kate .. leaving me."

She knew that Monday would be the last visit before we returned to NC, and she began to cry. We started to cry. She also wrote:

"All the children…"

Meaning all of "her children" who traveled to see her since she has been in ICU. It's not hard to imagine, after seven weeks in ICU after a heart attack, near-death experience and an open heart surgery, you are tired. Tired of poking, tired of pain, tired of not being able to move on your own. It's easy to give up, but she hasn't yet. When everyone but Kate had left the room, I told her about the story of what she and the family did for us in 1976, and what it meant to me, because I wanted her to hear how much she is loved and appreciated. We don't often get those chances to be explicit about these things before it's too late, even if they already know how you feel.

I don't want to be someone who fails to say what they feel because it may make someone in their darkest hour feel you're talking to them as if you won't see them again. The fact is, I've never had it accepted that way, not by my mother, nor by Judi. The tears flow freely, but the acknowledgment and opening of the heart is real. For me it has been the freedom to let the loved one know they can choose to fight or choose to pass on. And while my mother chose to pass on (a long story worthy of its own space), it's an equally valid choice to fight your way, if not to full health, but to cling to what is possible to finish their job on this earth, whatever that may be.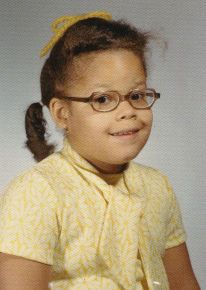 At times like this you feel like a little child again, a bit helpless to say or do anything, but there's really nothing you can do except grieve naturally, let the memories collect and flow.
No matter what you believe about death, the afterlife (or lack thereof), these times make you reflect upon what life here on earth is really about– what imprint do we leave on those we spent our time with — and those we met along life's journey?
Did our presence make a difference for those still full of life, did I leave unexpressed any feelings or thoughts to those closest to me? Does any of it matter at all? These are the questions I always ponder when someone close dies. I know there are no answers since one cannot get into the mind of the person who has passed, but the fact that the questions continue to come up may be simply an expression of the irresistable desire to understand what we cannot know.
UPDATE: My cousin Kim just emailed me something that has hit me hard but I know why she said it.
I don't know if you've heard from anyone about this but when Judi went back into the hospital, she called for your mom. I think Shirley came & showed her the way.
My mom was diagnosed with lung cancer in 1997, after not feeling well for a few months, and having a hard time swallowing in the last several days. I took her to the hospital on a Friday, on Saturday after tests, they told her it was terminal, but her heart was strong, and she had perhaps a few months. On Sunday they said that she would need a feeding tube put in because of the obstruction caused by the cancer.
Tim and I were there in the room, and we all looked at one another. My mother always said that she never wanted to be put on a feeding tube if she had a terminal illness. The doctor left the room. We all sat there silently for several minutes. It felt like a lifetime.
I looked at my mom, who was stoic, she murmered something, turned to me, and then I saw the life leave her body. She went into respiratory arrest, code blue, they couldn't revive her.
The doctors could not understand why she expired; an autopsy didn't either.
But we knew.
Judi knew, and also said she never wanted to be put on a feeding tube. Last night they attempted to do after she had several seizures, but she was too congested. They said that they would attempt again this morning.
She passed away before they could do so.
So I understand why Judi called for my mom that last time she went into the hospital.