I recently posted about the Wake County (NC) School Board's takeover by conservatives, including a chair, Ron Margiotta, who is a founding director of the fundie organization Called2Action, I hope the people who voted for this board — it wants to eliminate year-round schools and rid the county of its diversity program — take a look at this TIME piece.
Continuing Segregation Is Hurting U.S. Competitiveness

Talk about a dream deferred. African-American and Latino schoolchildren are more segregated, according to a January report from UCLA's Civil Rights Project, than they were at the time of Martin Luther King Jr.'s death, in 1968. Nearly 39% of blacks and 40% of Latinos attended schools composed of 90% to 100% students of color in the 2006-07 school year, the report found, and blacks and Latinos are far more likely than their white peers to attend high-poverty schools and "dropout factories" where huge numbers of students don't graduate. With the segment of nonwhite American students at 44% and climbing, the potential economic consequences are dire. "In a world economy where success is dependent on knowledge," the report said, "major sections of the U.S. face the threat of declining average educational levels as the proportion of children attending inferior segregated schools continues to rise."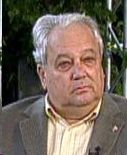 As I noted in my earlier post, Christianist Margiotta is not some Southern good old boy, he's a transplant to the Triangle area from New Jersey He's importing old-school-style urban divide and conquer here in the name of "neighborhood schools," knowing full well that the socioeconomic divide will result in resegregation. Voters should have known exactly what they were getting; he was endorsed by State Representative Paul Stam, a card-carrying homophobe who supports a state marriage amendment.
I guess the lesson here is some parents, when faced with the choice of keeping "to their own" versus the goal of exposing their children to kids of racial and class differences, self-segregation wins. That the diversity program is not optimal doesn't mean it should be abandoned; it means putting the time and work in to fix the problems. Margiotta and Co. aren't interested in that. The fact of the matter is, there would be diversity in neighborhood schools if people chose to move and create diverse neighborhoods. Gee, what a concept.
At the open meeting, most of the speakers were not in favor of this right-ward swing.
[A] majority of those speaking at the Board of Education's meeting seemed to be in support of the school system's current policy, which is to have no more than 40 percent of students receiving free or reduced-price lunches at any school.

"If you adopt policies that cause our schools to segregate and cause families to flee to the private schools and cause our test scores to plummet, it will make national news," speaker Matthew Brown said. "We will be taken off the list of best places to live, and you will be blamed for it."

More than 70 people were signed up to speak, including Russell Capps, who supports neighborhood schools. "Wake County voters would rather send their child to the closest school," he said. "Someone asked what your definition is of a neighborhood school. I think a neighborhood school is a school closest to your home."

It's a sentiment with which Enloe High School Student Body President George Ramsey disagreed. He praised the diversity plan, saying he hopes there are no significant changes.

"Diversity is not a policy of convenience. It is a policy of necessity," he said. "In a changing world and economy, I feel it is shortsighted to ignore the enrichment of the educational experience through diversity."
Video from the meeting, as one student, Lauren Frey, stood up in favor of diversity.
I can't wait to see what this new school board does about curriculum recommendations. Perhaps we'll see some "intelligent design" crap advocated by Margiotta in the near future.