I proudly stayed offline for most of the Thanksgiving holiday in order to recharge. Thanks for all the contributions over the weekend baristas! So while it means I'm woefully behind on email and haven't written much of consequence, I did have the opportunity to connect with reality that is much more pleasant, like: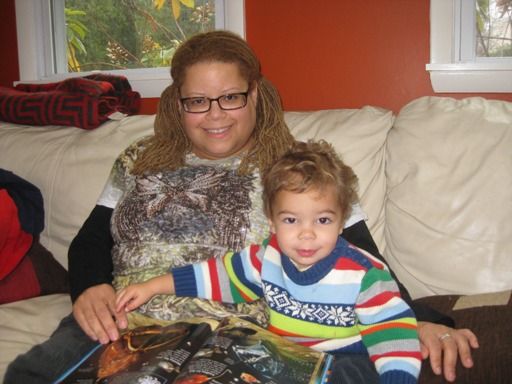 * Getting together with family for the holiday, including my nephew Mr. E.. Playing "what's in the tent?" is certainly more satisfying than writing about the ghastly behavior of Porno Pete or Glenn Beck. When I got back to NC, I got a call from my sister-in-law that E. was asking for me so we did a video chat. Thanksgiving was peaceful and laid back. You can't be more laid back than watching several episodes of the horrifically hysterical and totally un-PC Tough Love on VH1.
* We've learned the joys of purging crap from the household. While not working and blogging over the holiday once we returned to NC, we tackled even more purging. Since Kate has been busy and I've either been too sick or on the road or burning the candle at both ends (blogging and working), the house has been a mess. Much of it is travel remnants — several conference bags and folders with papers and receipts — they were all over the dining room (and I'm normally quite organized), shoes all over, computer and camera gadgetry strewn on the table.
I even found out I had about 10 sets of Bare Essentials makeup around (even though I canceled a while back) in the bedroom — no wonder I couldn't see the top of the dresser. Anyway, we've conquered the kitchen, the junk mail recycling horror, almost all dusting, the vacuuming, cleaning the bathroom, you know — the fun stuff — sigh — of real life. We made a run to Goodwill, came back and I took Casey and Chloe for a nice walk since I wasn't in much pain.
Below the fold, the med guinea pig blogmistress finds relief; and why I won't make the OUT 100 fete. 🙁* And my fibromyalgia pain was actually manageable. I was in only moderate pain (scale of 10, I was a 3) over the holiday, so that enabled me to get back to walking the dogs. Guinea pig that I am, over the last few weeks I've tried new meds to see what might bring some relief to both the fibro, insomnia and the neuropathy in my feet and the experiments were interesting, your mileage may vary…

– Elavil (for fibro, neuropathy): made me sleep well, helped a little with the feet, but I developed horrible muscle pain side effect in low back and legs similar to that caused by statins (I cannot tolerate the latter).

– Lunesta (for sleep): useless; had weird dreams and didn't make me sleep.

– Lyrica (for fibro, neuropathy): I have been scared to take this because of well-known weight gain side effects (and that would affect my blood glucose control). Went ahead with the caveat I'd dump it if the quick weight gain started. Has helped fibro pain a LOT, not so much the neuropathy. No weight gain so far, in fact I lost 7 lbs over holiday. It doesn't help insomnia at all.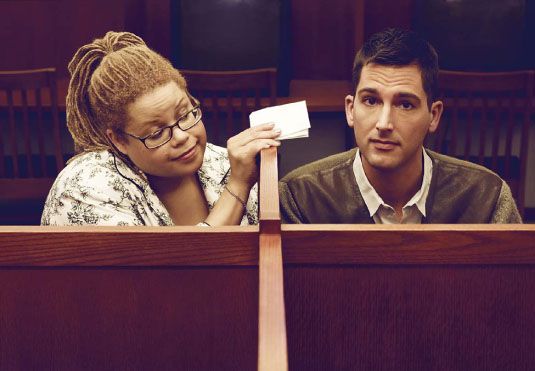 * Anyway, it's back to the grind, and while all of the above is good news, the one enormous gripe and moan for me is that I will have to miss the event being held for the OUT 100. Yes, a once-in-a-blogging-career/lifetime event and I'm stuck here in NC working on a project related to my day job when all the honorees will be gathering.
My job has been generally flexible most of the time, but this time a vendor I'm working with will be here for three days — and the first day is the same day as the OUT 100 fete. Sigh. I know, keep reminding yourself that you have a job.