Debut over at Huff Post Tech: 'A Tech-Powered Gay Rights Movement'
As if I'm not publishing in enough places these days; I'm sure this worn-out blogmistress will indeed wear out her welcome soon enough…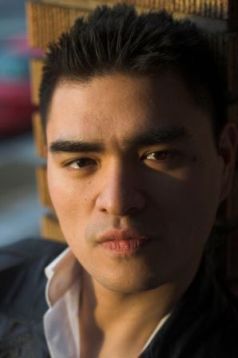 I received an email several days ago from Jose Antonio Vargas, the Pulitzer Prize-winning journalist and (former) national reporter at the Washington Post. I say former because he is now Technology and Innovations Editor over at The Huffington Post.
He has always focused on stories that reveal the intersection of politics, technology and new media, so I was not surprised to see this move. Jose's interviewed me a few times for the WaPo, once during the Dem Convention, and in a piece on LGBT bloggers and political influence that somehow gave me way more ink than I expected.
He wanted to know if I could submit a piece for his launch week on Huff Post. Jose was gathering posts from a wide range of techies and thinkers about the use of the Internet and social networking. He wanted me to tackle this in respect to activism in the LGBT community. Of course this kind of under-the-hood and behind-the-curtain stuff is intriguing to me, so I said "sure," with little time to churn something out (I was simultaneously working on Powerpoints for my two sessions at Equality Alabama's con, and wrapping up a ton of day job work, whew; what is wrong with me?!).
So here's a snippet of what I whipped up while eating an apple and multitasking…it must have been coherent; thank goodness Jose didn't ask for any rewrites before I had to hop on the plane…
A Tech-Powered Gay Rights Movement

…With web sites, blogs, and social networking tools like Twitter and Facebook, the online LGBT community has emerged as an example of both leadership and rabble-rousing success. It is a community shaping the equality agenda, by using just a few clicks of the mouse, diligence and taking advantage of the speed of the Internet that confounds, perplexes and often frustrates offline establishment LGBT advocacy organizations.

It's a headless monster in many ways — digital activists in this world are frequently not Big Gay insiders. They are often part-time activists — people who feel strongly about issues and use the Internet daily. They never intended to lead or even follow movement leaders; they are just handy with the Internet tools of the trade, and have something to say about equality that resonates with readers.

The irony is that traditional LGBT organizations want desperately to replicate the success and speed of online grassroots activists. But their very structure — non-profits built on top-down management decision-making that is always beholden to influential donors — cripples them in ways the independent LGBT Netroots never have to be concerned about.

And that goes for LGBT news media as well. Feeling the same financial pain the traditional print publications are experiencing with the economic downturn and drop in ad revenue, there is no pleasure in seeing LGBT publications shutter. Bloggers and activists are highly dependent on the strength of news media with an LGBT focus that has a budget to send reporters to do stories the online activists simply don't have the funds to do. It's a symbiotic relationship as well — many LGBT reporters want their stories linked on high-traffic or influential gay blogs because it expands their reader reach, and builds support to continue doing the work critical for both journalism and the equality movement overall.
Surf over to read the rest. I discuss:
How folks in the LGBT community were early adopters of Internet communication and how that morphed into activism

The fact that many experienced offline activists are late adopters to new technology

How the online amateur LGBT activist is effective

The success of online + offline actions — and their limitations, like Join the Impact
Some Qs:
Where do you think the online activists fit in the mix when it comes to helping/hurting the LGBT movement?
What about traditional leadership and orgs – given the constraints I discuss, how can they effectively be swift communicators?
What about political leadership — how should they interact with or acknowledge the presence and effect that online citizen advocacy journalists?