News from my inbox…equality march, pro-LGBT pols and more
I still don't have the energy to blog much for coffeehouse regulars to go live today; fibro is kicking booty still (love how my fingers cramp into a painful curl just when I need to type, bleh). Give special cheers to the hard-working Louise and Lurleen for wiping up the crumbs and perking smooth java over the weekend and on Monday, and java jolt thanks to Autumn and Alvin for the work at the espresso bar providing a strong Blend. Some tidbits from the mailbox:
* Schwarzenegger's Budget Cuts Force Closure of California AIDS Clearinghouse. That's the news from a press release from Lorri L. Jean, CEO of the L.A. Gay & Lesbian Center.
A casualty of California Governor Arnold Schwarzenegger's draconian cuts in social service funding, the California AIDS Clearinghouse will close next week. The L.A. Gay & Lesbian Center, which operated the program for more than 15 years, received notification from the state Office of AIDS that all funding for it had been eliminated. The Clearinghouse employs seven people and serves hundreds of non-profit organizations in all of California's 61 health jurisdictions, including community clinics and HIV/AIDS organizations. Its mission is to develop and share culturally and linguistically appropriate educational materials regarding HIV/AIDS and other STDs with community-based organizations throughout the state. Materials were produced in 14 languages to serve the diverse communities of California. The Clearinghouse also distributes more than 1.5 million condoms each year.
* In the "can't figure out priorities dept": the Catholic Diocese of Maine "found" $100K (via Bishop Richard Malone) to put to work to repeal marriage equality in Maine, but apparently God's priority was to hate on the gays first and closing more churches in the state. Donate for equality.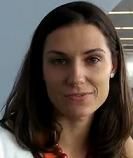 * Pro-equality ally and Virginia U.S. Congressional candidate Krystal Ball will be on the Randi Rhodes Show today at 4:15 PM ET. on your local station that carries Randi's show, or on XM Channel 165. You can also see my Netroots Nation interview with Krystal. You can donate to her campaign here.
* Harvey Milk is being inducted into the California Museum's California Hall of Fame, but the Governator has yet to act on a Harvey Milk Day bill (SB 572). Equality California calls on Schwarzeneggar to sign it this time around.
The Harvey Milk Day bill was originally introduced last year by Sen. Leno, but Governor Schwarzenegger vetoed the measure at the time, claiming Harvey Milk was not well known enough beyond San Francisco. Since that time, however, Harvey Milk has become a focal point of national conversation following the release of the successful biographical film Milk, for which both actor Sean Penn and screenwriter Dustin Lance Black received an Academy Award. In March, Penn joined Equality California's campaign publicly advocating for the bill while Black testified before a Senate committee on the need to appropriately honor the civil rights leader. There are a few ways people can contact the Governor, who has asked for people to share their opinions to help him make up his mind:

– Tweet @schwarzenegger and ask him to pass the bill.

– Call 916-445-2841 and follow the prompts to express support for the Harvey Milk Day bill (SB 572). They won't have to speak to anyone; all they'll have to do is press buttons.

– Sign EQCA's petition at www.eqca.org/harveymilkday.
National Equality March news is below the fold.
National Equality March news

* Mike Signorile has a piece in the Advocate, "Why I'm Marching." In overcoming his initial skepticism about the march, he's critical about the way this administration has decided to do "outreach" to the LGBT community. Case in point — the Stonewall 40 WH reception.
It was nice for us to see a president commemorating the Stonewall riots for the first time. But it was an even better event for Obama himself, a great photo op, in the midst of the outcry, showing gay people — dubbed by the media as LGBT "leaders" — applauding him.

Leaders? The crowd included an overwhelming number of Democratic Party hacks and donors, Beltway social climbers, careerists (specifically, former gay group heads now looking for jobs), PR flacks, lobbyists, sycophants, and assorted sellouts. The fabulously superficial — including a fashion editor who sits front and center at every New York fashion show — were there too.

But noticeably absent were people the White House sees as troublemakers and who, as a result, weren't invited to the event. These were people who worked for — and raised money for — candidate Obama but criticized the president in the weeks prior to the reception. I'd argue that there probably wouldn't have even been a cocktail party if it hadn't been for these people's protests. And, to that point, I'd add that the White House is pretty naive if it thinks a little East Room glad-handing is enough to quiet the masses of fed-up gay people.
Ouch. But Mike says a big showing of the grassroots will make it clear to the Obama admin that it won't be business as usual with communication through gatekeepers.
* David Mixner's post on the support behind the march is enthusiastic, pragmatic and realistic:
Only less than 1% of the dozens and dozens of calls, emails and Facebook contacts I made said "No."…This will in essence be a true 'people's march'. The March has released an astoundingly low budget of just over $200,000 which means many of you will have to step up to the plate and take personal responsibility. You will have to make your own signs, chartered your own buses, organize your own groups, find your own housing, get your own list of endorsers, etc. There are no paid organizers for this event so you have to stop waiting for your engraved invitation and start organizing.

Can't promise you if there will be 20,000 at this March or 200,000. What I do know is that a lot of very special people are coming. We have become invisible in this administration and so far have received almost nothing. And with that in mind, the community is geared to take a stand.