Unjamming your front door while black? Scholar Henry Louis Gates arrested in home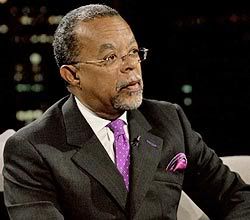 UPDATE: Gates has released a statement through his attorney, Charles Ogletree. It's at the link and also below the fold.
---
Ah, yes, post-racial America…it was only a dream, wasn't it? Welcome to a black homeowner's nightmare.
Harvard professor Henry Louis Gates Jr., one of the nation's pre-eminent African-American scholars, was arrested Thursday afternoon at his home by Cambridge police investigating a possible break-in. The incident raised concerns among some Harvard faculty that Gates was a victim of racial profiling.

Police arrived at Gates's Ware Street home near Harvard Square at 12:44 p.m. to question him. Gates, director of the W.E.B. Du Bois Institute for African and African American Research at Harvard, had trouble unlocking his door after it became jammed.
Here is the police report. The Harvard professor was inside his home when the cop arrived, and he showed them his driver's license and university ID. Apparently the officer was offended by Gates's anger at being treated like a criminal for trying to unjam his front door, so he arrested the professor.
From the report:
As I reached the [Gates's front] door, a female voice called out to me. I turned and looked in the direction of the voice and saw a white female, later identified as Lucia Whalen. Whalen, who was standing on the sidewalk in front of the residence, held a wireless phone in her hand and told me that it was she who called. She went on to tell me that she observed what appeared to be two black males with backpacks on the porch of __ Ware Street. She told me that her suspicions were aroused when she observed one of the men wedging his shoulder into the door as if he was trying to force entry.
After this, Gates was in his foyer watching what was occurring on the sidewalk. The cop asked him to step outside. Gates said no, and asked the officer to identify himself. The officer did, then said he was investigating a break-in in progress. At this point, the officer's report says "Gates exclaimed "why, because I'm a black man in America?" It escalated from there, with Gates apparently calling the police department to get the chief on the line to report a "racist police officer." At this point the whole thing turns into chaos, with the officer contending whether gates was lawfully in the residence by his behavior, asked Gates to come outside (he didn't), so the officer went inside and the yelling continued and the officer eventually decided to arrest the academic.
Now this incident raises a few questions to discuss:
Would a white professor have been subject to the same suspicion by the woman who called in the report of a break-in?
While a white prof wouldn't have yelled "I'm a black man in America", say he had said something to the effect of "is there some reason you're standing in front of my home?" and proceeded to engage angrily in the same manner. Would he be arrested?
Would a white prof react as strongly to the police officer's initial inquiry since he would not be a victim of racial profiling?
Did Dr. Gates's explosion of anger in his own home warrant an arrest? Is this a manifestation of the "angry black man" phenomenon, where the lower threshold of public anger by black men is seen as more threatening than it would be for a white man?
Was the fact that Gates threw down the "don't you know who I am?" card a mitigating factor?
OK, while ruminating on the above, here's a comment from one of Gates's colleagues.
[Harvard Medical School professor S. Allen] Counter, who had called Gates from the Nobel Institute in Sweden, where Counter is on sabbatical, said that Gates was "shaken" and "horrified" by his arrest.

Counter has faced a similar situation himself. The well-known neuroscience professor, who is also black, was stopped by two Harvard police officers in 2004 after being mistaken for a robbery suspect as he crossed Harvard Yard. They threatened to arrest him when he could not produce identification.
Does that change any of your answers to the above questions?
Gates is the editor of The Root, which obtained the statement.
This brief statement is being submitted on behalf of my client, friend, and colleague, Professor Henry Louis Gates, Jr. This is a statement concerning the arrest of Professor Gates. On July 16th, 2009, Professor Henry Louis Gates, Jr., 58, the Alphonse Fletcher University Professor of Harvard University, was headed from Logan airport to his home [in] Cambridge after spending a week in China, where he was filming his new PBS documentary entitled "Faces of America". Professor Gates was driven to his home by a driver for a local car company. Professor Gates attempted to enter his front door, but the door was damaged. Professor Gates then entered his rear door with his key, turned off his alarm, and again attempted to open the front door. With the help of his driver they were able to force the front door open, and then the driver carried Professor Gates's luggage into his home.

Professor Gates immediately called the Harvard Real Estate office to report the damage to his door and requested that it be repaired immediately. As he was talking to the Harvard Real Estate office on his portable phone in his house, he observed a uniformed officer on his front porch. When Professor Gates opened the door, the officer immediately asked him to step outside. Professor Gates remained inside his home and asked the officer why he was there. The officer indicated that he was responding to a 911 call about a breaking and entering in progress at this address. Professor Gates informed the officer that he lived there and was a faculty member at Harvard University. The officer then asked Professor Gates whether he could prove that he lived there and taught at Harvard. Professor Gates said that he could, and turned to walk into his kitchen, where he had left his wallet. The officer followed him. Professor Gates handed both his Harvard University identification and his valid Massachusetts driver's license to the officer. Both include Professor Gates's photograph, and the license includes his address.

Professor Gates then asked the police officer if he would give him his name and his badge number. He made this request several times. The officer did not produce any identification nor did he respond to Professor Gates's request for this information. After an additional request by Professor Gates for the officer's name and badge number, the officer then turned and left the kitchen of Professor Gates's home without ever acknowledging who he was or if there were charges against Professor Gates. As Professor Gates followed the officer to his own front door, he was astonished to see several police officers gathered on his front porch. Professor Gates asked the officer's colleagues for his name and badge number. As Professo
r Gates stepped onto his front porch, the officer who had been inside and who had examined his identification, said to him, "Thank you for accommodating my earlier request," and then placed Professor Gates under arrest. He was handcuffed on his own front porch.

Professor Gates was taken to the Cambridge Police Station where he remained for approximately 4 hours before being released that evening. Professor Gates's counsel has been cooperating with the Middlesex District Attorneys Office, and the City of Cambridge, and is hopeful that this matter will be resolved promptly. Professor Gates will not be making any other statements concerning this matter at this time.