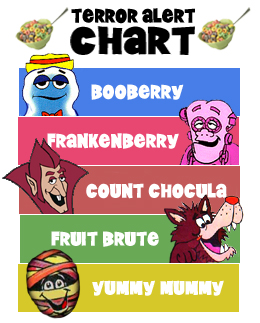 Ah, our federal bureaucracy — some things never change. (Raw Story):
A Government Accountability Office investigator smuggled live bomb components into a federal building in just 27 seconds, then assembled a bomb in a restroom and ventured throughout the building without being detected, a leaked tape revealed Wednesday.

In addition, congressional investigators were able to penetrate every single federal building they probed without any difficulty – 10 in all. A shocked Senate Homeland Security Chairman Joe Lieberman (I-CT) went off on the news in an article Wednesday by ABC News.

"Just think about it. In this case, in this GAO test, ten different federal buildings in different cities in the country were all compromised," Lieberman is quoted as saying in the report. "If a terrorist group just did that in two or three federal buildings, it would not only really hurt some people; it would create a real crisis of confidence here in the United States about our homeland security."

Homeland Security released a tepid statement to the network's reporters, saying the department "is committed to providing government facilities and employees with a first class security force. The Federal Protective Service (FPS) is charged with that critical mission and DHS takes the concerns raised in the forthcoming GAO report very seriously."
Here's more from the ABC report.