Rahm's 1994 PTSD and the Obama admin's LGBT puppet on a string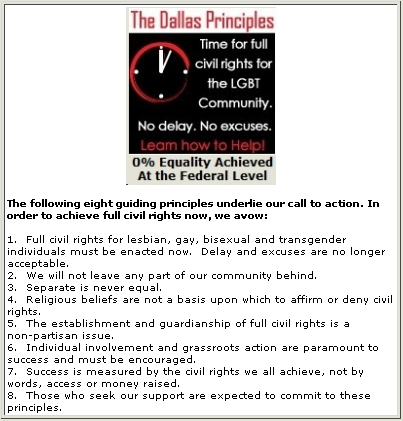 I hope the LGBT guests who attended the President's reception the other day pick up Tuesday's WaPo to get a reality check that the Grim Political Reaper of Clinton's DADT debacle in 1994 is more powerful than the fairy dust, feel-good address they heard. It appears all of our issues aside from hate crimes, give these WH folks the creeps and they decided long ago to back burner "Change"TM when it comes to the LGBT communty.
It's unclear how much of a majority, the President, Nancy Pelosi and Harry Reid need to feel comfortable extending civil rights to taxpaying LGBTs. I don't think the addition of Al Franken to the Senate will be enough for the jellyfish crowd.
Maintaining a sense of common interest across the party is a paramount goal. Early on, administration officials and Democratic leaders agreed they would steer clear of controversial social issues such as abortion and same-sex marriage. And to the discontent of many liberal Democrats, Congress intends to remain generally silent on those fronts.

"They know the consequences of '94. It looms," White House Chief of Staff Rahm Emanuel said of the legislative debacles in President Bill Clinton's early tenure that produced the 1994 Republican landslide. "That division led to failure. . . . Our chances for success only come about by unity. That, as a culture up there, has been enforced by enough people that enough members believe."