Are Gary Randall and Larry Stickney Capable of Keeping a Promise?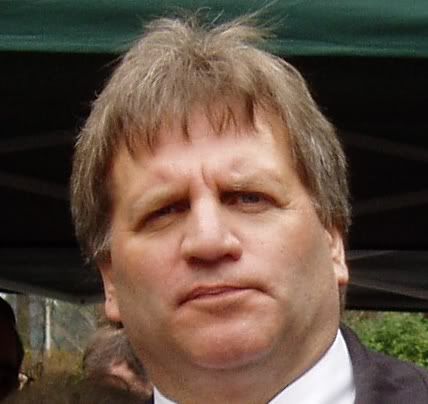 Friday, June 5, 2009

I just got off the phone with Larry Stickney and those working with us to get the Referendum 71 petitions to the press….It will go to print this afternoon. —Gary Randall
Uh huh. Now where have I heard that before?

Wednesday, June 3, 2009

…we will now go to print Wednesday afternoon, June 3. –Gary Randall
Ah, right. But wasn't there another even earlier promise? Oh yes, here it is:
Monday, June 1, 2009

Larry Stickney just called…said he's putting the final touches on the referendum drive petition and hopes to start printing copies as early as Tuesday. –Gary Randall
Preceded, of course by this
Friday, May 29, 2009

R-71 petitions will be available at various locations (to be announced and posted on the website this week). –Larry Stickney
Well, it's not like you had been planning on running a referendum or anything. Oh wait, you've been fundraising since February off of the referendum promise. And here we thought you had your act in gear the day before the governor signed the legislation, when you said this
Sunday, May 17, 2009

The R-71 petitions will be printed and made available shortly after the Governor puts her signature to a final bill (which she is expected to do on Monday) and after final text and summary are approved by the Attorney General (expected within five days of the Governor's signing). –Larry Stickney
Gee, that "5 days after the signing" thing didn't work out too well, did it, seeing as you yourself WASTED 10 days challenging the ballot language yourself, only to prematurely ejaculate that plan.
Scamalicious. Don't forget to donate! Gary needs help paying those $38,491.63 (or so) in back taxes!Join Washington Families Standing Together in their fight against Referendum 71 by clicking on the graphics below.
Cross-posted at Washblog.