Those trying to block an expansion of rights for same-sex domestic partners face long odds in their effort.

— Everett Herald
Since the pushers of the hateful, anti-family Referendum 71 have problems counting to 100, I thought it only sporting to lay out some numbers for them. Best case scenario, Oregonian Gary Randall & his bumbling Washington operative Larry Stickney will have only 60 days to collect 120,577 valid signatures from a population that overwhelmingly disagrees with their attack on Washingtonians. The cold, hard numbers after the flip.The clock is ticking. The deadline for turning in referendum signatures is July 25, 2009. This is a fixed date. As of today, we're 74 days from the deadline.
Referendum sponsors cannot print their petition sheets and start collecting signatures until they get finalized ballot language from the Secretary of State. The Secretary of State cannot release ballot language until the governor has signed the legislation in question. According to the SOS's office, Governor Gregoire is expected to sign the Domestic Partnership Expansion Bill of 2009 (SB 5688) on Monday, May 18th. The reason that the SOS won't release ballot language until then is because the governor has the option of vetoing all or part of the bill, which would require the filing of a new referendum.
If Governor Gregoire signs the bill without any partial vetoes, the SOS plans to release the ballot language on Tuesday, May 19th. That's 67 days from the deadline. That's also a best-case scenario, because any citizen has 5 days to challenge the ballot language, and the Thurston County Court has another 5 days within which to rule. Therefore there may be an additional loss of 5-10 signature-gathering days. If the referendum sponsors are judicious with their funds, they will wait out the 5-day challenge period before going to the printer. That takes us to 62 days from the deadline.
Assuming it will take 2 days to typeset, print and deliver the petition forms, signature gathering can begin on May 26th, 60 days from the deadline. You've lost the Memorial Day weekend.
The minimum number of valid signatures required is 120,577. Rule of thumb says you need collect 150,000 raw signatures, to make up for the fake signatures your paid petition solicitors copied from the phone book, etc. With that in mind, let's look at your needed FTEs.
150,000 signatures &divide 60 days = 2500 signatures/day must be collected, on average. Assuming an average individual signature collection rate of 10 per hour, you need to staff 250 daily person hours every single day. That's 31 people working 8-hr days, 7 days per week for 60 days solid. Good luck with that.
Dominic Holden claims it would require an act of god to pull it off. His commenter Josh has a more sober take, and delivers some useful advice.

It's not an act of G-d that would allow the referendum to be qualified. It would be large donors who finance paid signature gathering. The most important thing we can be doing is asking our friends and family to pledge to decline to sign refererendum 71 petitions. Spread the link below!

http://eqfed.org/campaign/Decl…

And if you or your family belong to a Church that you think might allow signature gathering, let the Priest or Minister know that this is not acceptable to you because it hurts families and goes against you understanding of your faiths traditions of social justice.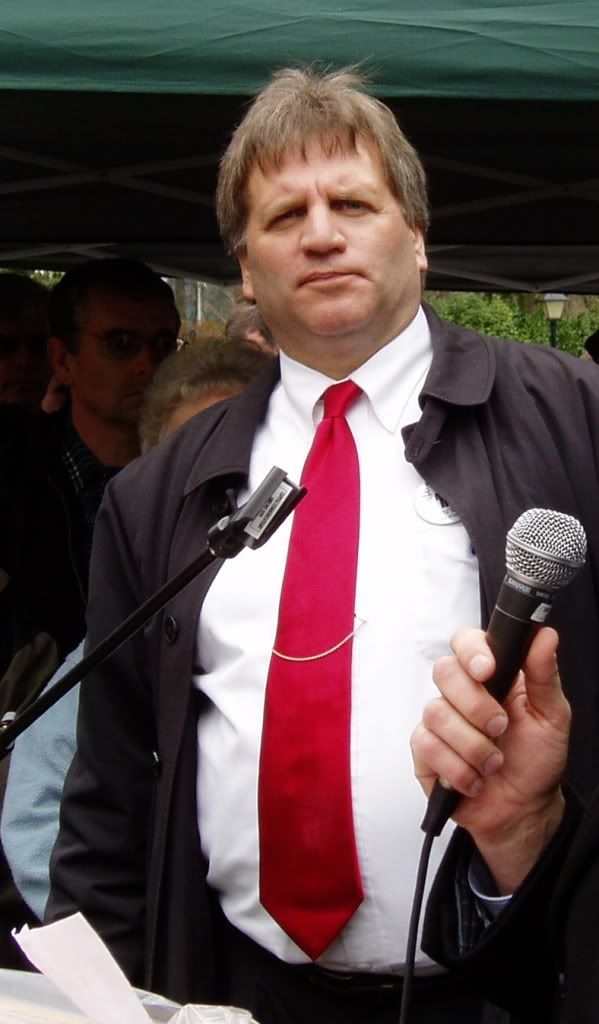 I guess it remains to be seen whether outside forces like the Church of Jesus Christ of Latter Day Saints is in the mood to fight what will be another damaging battle for them in a state that overwhelmingly supports domestic partnerships. But one thing is for sure, Larry Stickney has gone begging on the wider national stage. I guess this is his way of admitting that few of his natural allies in Washington support the referendum. No wonder he's gleeful at the prospect of his supporters losing their jobs and remaining unemployed. Somehow I just can't picture him getting off his duff and into the streets with petitions. Certainly Oregon Gary won't be seen wielding a Washington referendum petition.
Cross-posted at Washblog.
---
Those trying to block an expansion of rights for same-sex domestic partners face long odds in their effort.

— Everett Herald
Since the pushers of the hateful, anti-family Referendum 71 have problems counting to 100, I thought it only sporting to lay out some numbers for them. Best case scenario, Oregonian Gary Randall & his bumbling Washington operative Larry Stickney will have only 60 days to collect 120,577 valid signatures from a population that overwhelmingly disagrees with their attack on Washingtonians. The cold, hard numbers after the flip. (more…)